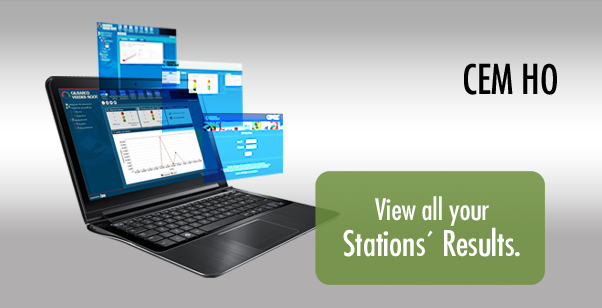 CEM Head Office is a product designed to maximize the fuel sales and inventory data generated by your stations, all from one central location. The CEM Head Office hub is a has very user friendly interface, with a web-based architecture that requires very little training, giving you all your information in just a few clicks. Once it is set up, it gives you access to sales information, inventory and tank alarms entered either manually or automatically* (requires the TLS 450 Console).
CEM Head Office can receive information and expand configurations as your business grows.
Send information to the hub.
Send information to different sites.
Get to know your customer´s consumption trends.
Anticipate your fueling needs.
Minimize risks.
Get to know your price management.
Reliable and safe information.
Access from anyplace.
Reduce maintenance costs.
Consistent sales data, fuel inventory, alarms and events of the forecourt.
Allows for Corrective action immediately.
Eliminates manual operations (rodding, etc).
Stock Measurement Accuracy.
Control fuelling.
Control pumps and capture electronic totalizers data
Alarm Monitoring
Overfill Alarm
Product amount Alarms.
Leak tests.
Keep compliance regulations, protecting the environment through Veeder-Root consoles.
Control leak alarms.
Leak tests.
Give you standard, centralized and immediate action for contingencies.
Leak detection reconciliation.
Historical analysis to identify high-risk stations.
Automated Replenishment
Documents in Spanish:
Documents in English: