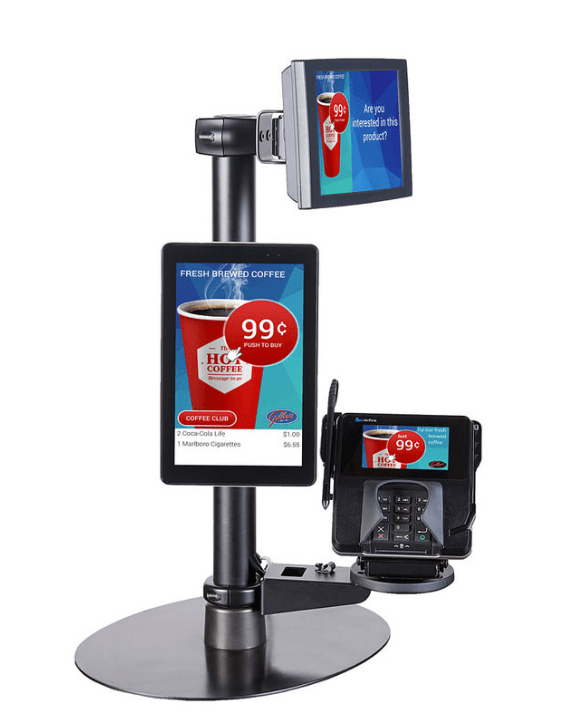 The smart counter-top merchandising system
Data-driven, self-learning convenience store up-selling platform
POS add-on to create a meaningful customer centric experience
Pricebook integration to deliver the right message at the right time to each customer
Request a Quote
Brochure (PDF)
Increase your convenience store sales by up to 6%
Support loyalty by using the Impulse punch card programs and gain repeat visits
Survey questions to gain customer feedback
Donations in which customers can donate a specific amount to a selected fund
Gaming whereby enticing the customers to interact with the screen creating an increase in customer satisfaction leading to return visits
Have a consistent, smart transactional convenaince store up-selling tool, 24/7
Establish a new revenue stream by selling airtime to selected vendors
Create a unique and engaging customer experience
---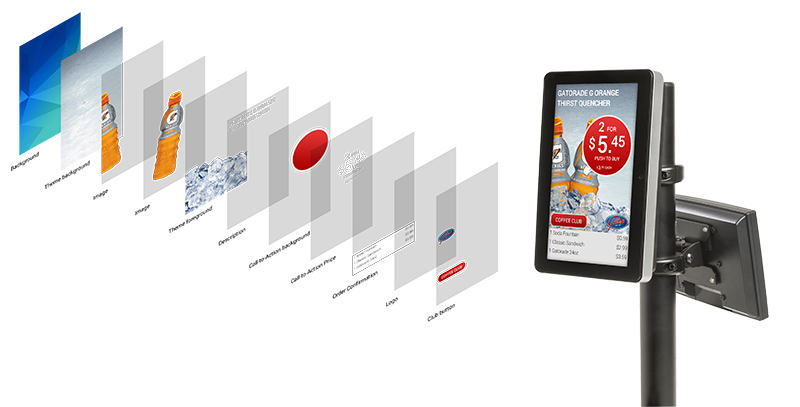 Impulse is a smart way to grow your business.
Impulse is customer-facing and physically placed at the POS on a 10" customer tablet which acts as and an add-on to create an elevated customer experience.
Impulse provides smart and transactional driven marketing which allows for the most personalised customer experience. By integrating with your price book, Impulse can offer your customers the next most suitable offer in real-time. However, Impulse is not only an up-selling tool - it also offers your customers the ability to make donations, answer surveys, and participate in loyalty schemes.
---
What can Impulse do for you?
Increase sales: Impulse provides targeted marketing by displaying the most suitable up-selling offer in real time, at the point where a transaction is being made and increasing the customer's basket.
Build loyalty: Impulse takes your c-store sales to the next level by replacing physical punch cards with a digitalised loyalty program, providing loyalty campaigns which drive traffic into your store and create repeat visits.
Engage with your customers: Impulse offers interactive gaming by creating a fun way to engage and influence your customer's decisions.
Drive competitive advantage: Impulse can help you build brand loyalty and create loyal customers by providing a personalised experience for each and every customer that they will want to repeat.