We had a great time at the 2022 NACS Show! Our booth was packed (as usual) with exciting discussions between countless retailers and industry professionals.  
Our Most Shareable Show Ever
With so many new products and features to cover, we wanted to make sure you have an easy resource as you report back to your home office.
Click here to get the 2022 NACS Show Recap Report filled with important info on the products featured in the booth.
Here's a quick rundown of what we showcased at our booth this year:
Future of Payment: There was plenty of buzz around our recent acquisition of Invenco and the impact it will have on payment on the forecourt and inside the store.

6-Grade Select for Encore 700 S: The 6-Grade Select allows retailers to blend any two of four inlets, with up to four hoses and six fuel grades at the same fueling position – allowing the most fuel flexibility possible.

Premium Touchscreen: Our new premium touchscreen features a sleek, modern design that is sure to impress your customers and increase engagement with your forecourt marketing strategy.

MediaReach: MediaReach is our new digital marketing platform that helps you connect with your customers like never before by sending the right messages at the right time.

Passport Suite of Solutions: Passport is our powerful point-of-sale platform that unlocks other vital c-store tools like Express Lane self-checkout system and Express Ordering for foodservice.

Standard Flow DEF: Extending DEF to standard flow dispensers makes it easier for you to meet your customers' needs by simplifying the DEF process and increasing loyalty among diesel customers.

e-Mobility: Our e-Mobility solutions are the perfect way to take your convenience store into the future.
Did you or a co-worker miss this year's show? Bring the GVR booth straight to your screen with our first-ever virtual booth tour! Here, you'll find tons of info and demo videos from our many product experts live from the show floor.
Sign up or send to a co-worker here!
---
T-Mobile Arena Takeover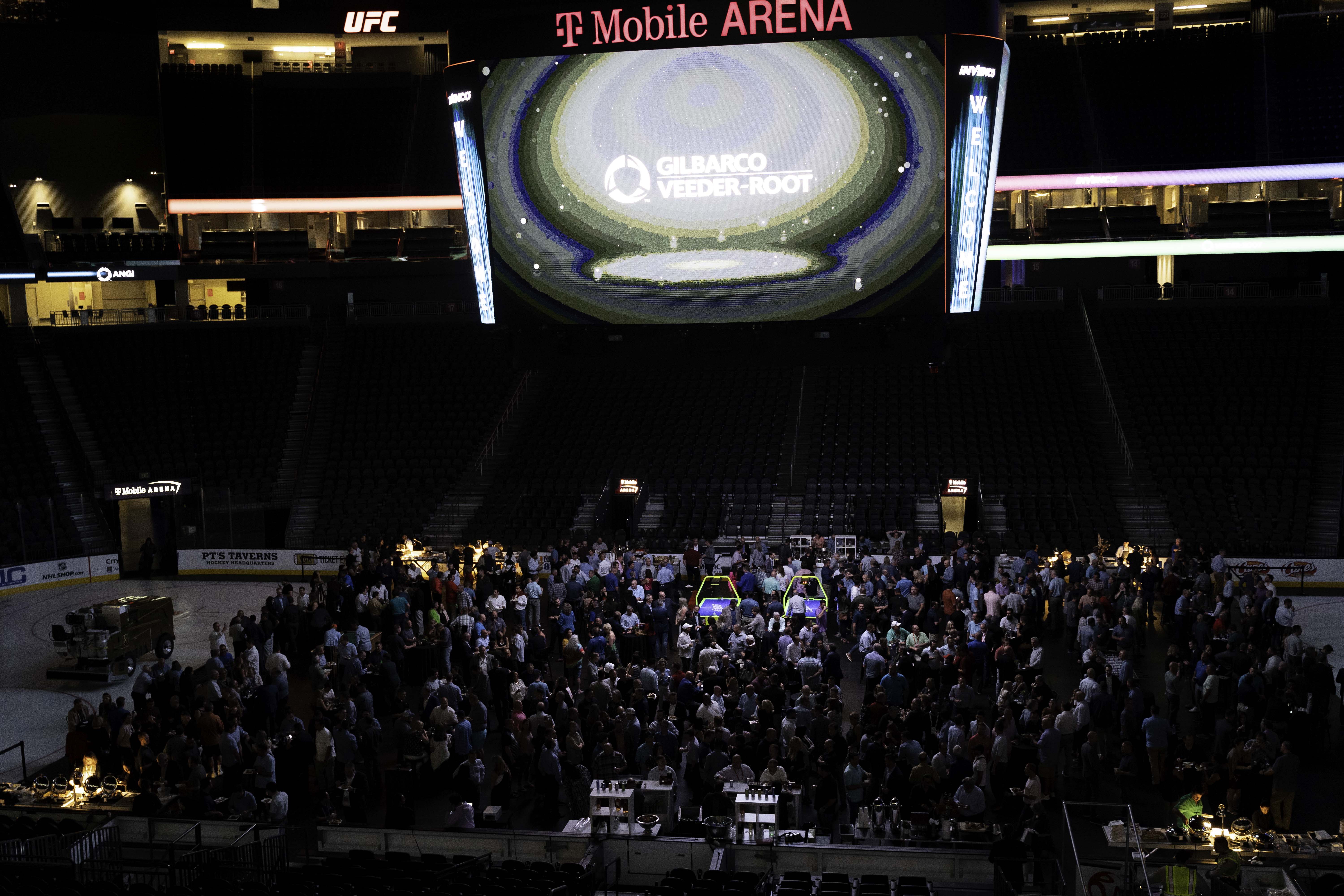 Our A Night on the Ice event at T-Mobile Arena was a huge success! It was great celebrating the c-store industry with hundreds of our closest friends.
Thank you to everyone who stopped by our booth to chat with us. We're excited about all the interest in our newest products and features, and we can't wait to see them in action in convenience stores across the country.
Thanks for making the NACS Show a success! See you in Atlanta in 2023!
---
RTC 2023
Can't wait for a whole year to see us again? Register for RTC23 right now and we'll see you in New Orleans May 9-12!