End-to-end charge point operations

Easy to Migrate

Scalable and future proof

Unlock new revenue streams

A fully connected EV charging ecosystem
Why Choose EVerse?
EVerse takes the stress and hassle out of electrifying your network. Backed by all the tools you need to build EV charging into your business, EVerse can get your charging operation online and profitable in no time.

From hardware, to software, and all the advice and support in between, our in-house e-Mobility team have you covered.
Simple and complete EV charging solutions
Seamless to onboard and integrate
Scalable and flexible as your EV business grows
Sensible investment to unlock new revenue streams
Learn More
SEAMLESS | Integration
EVerse has been designed for total integration peace of mind. As a trusted partner to tens of thousands of forecourts worldwide, we know the importance of business continuity, and are skilled at integrating new devices and technology into our customers' networks.
Easy to integrate into existing forecourt ecosystem via DOMS Forecourt Controller (coming soon)
Open Charge Point Protocol (OCPP) for complete hardware flexibility
Multiple customisation options for seamless integration into existing corporate branding
Onboarding, integration and aftersales support from the forecourt e-Mobility experts
SCALABLE | Ready for an electric future
EVerse is flexible, scalable and ready to meet all your EV charging needs today and tomorrow. Compatible with a wide range of charging systems, EVerse is designed to grow with you, and is ready to support the future of mobility and facilitate charging for current and future EVs.
Compatible with a wide range of AC and DC chargers
Multiple payment methods supported
Set your own pricing and tariffs (such as by kW or minutes)
Modular software platform: add additional modules as you go
Smart charging and e-Roaming capable
Option to white label with your own corporate branding as your network grows
SENSIBLE | A sound investment, today and in the future
EVerse makes financial business sense. Open up your network to new revenue streams, boosting profitability further through reduced maintenance costs and low total cost of ownership.
Retain existing customers as they transition to EV
Open up your forecourt to new customer groups
Deliver targeted advertising to a captive audience
Translate increased dwell times into more c-store purchases
How does it work? Powerful functionality at your fingertips.
Connect & Monitor
Connect any OCPP capable AC or DC charger to gain visibility into its performance data. 24/7 proactive monitoring options available
Access dashboard
View a user friendly dashboard that displays charger status and other performance information
Receive real-time issue alerts
Gain peace of mind and maximize uptime with automatic fault monitoring and 24/7 alerts
Accept payments
Set pricing, tariffs and payment methods. Secure, PCI compliant payment platform
Manage Power
Advanced energy management and active load balancing (optional)
Customize reports
Easy-to-run reports for powerful insights to optimize EV operations
DC Charger Hardware Options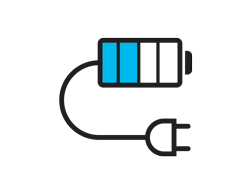 50-90kW All-in-One Chargers
Charge vehicles between 50kW and 90kW of power
Emphasize your brand to your customer with large branding area
Engage customers with a large LCD screen
Maximize use with Simultaneous Charging of multiple vehicles with one charger
Optimize site layout with Small Device Footprint
Support all vehicles with up to 920V output and a mix of CCS or CHAdeMO connectors
Low TCO & High Reliability driven by Liquid Cooling
Accept payment how consumers want to pay - via an EV app or with an on-device card reader allowing a pay-at-charger experience just like pay-at-pump
Optimize your investment with Modular & Scalable architecture
Seamless integration with EVerse or any OCPP control software
Maintain high equipment uptime through ruggedized design suitable for the difficult retail fueling environment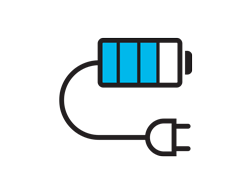 120-180 kW All-in-One Chargers
Emphasize your brand to your customer with large branding area
Engage customers with a large LCD screen
Maximize use with Simultaneous Charging of multiple vehicles with one charger
Optimize site layout with Small Device Footprint
Support all vehicles with up to 920V output and a mix of CCS or CHAdeMO connectors
Low TCO & High Reliability driven by Liquid Cooling
Accept payment how consumers want to pay - via an EV app or with an on-device card reader allowing a pay-at-charger experience just like pay-at-pump
Optimize your investment with Modular & Scalable architecture
Seamless integration with EVerse or any OCPP control software
Maintain high equipment uptime through ruggedized design suitable for the difficult retail fueling environment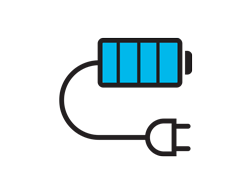 150-350 kW Distributed Chargers
Separate power electronics cabinet and user unit for site design flexibility
Emphasize your brand to your customer with large branding area
Engage customers with a large LCD screen
Maximize use with Simultaneous Charging of multiple vehicles with one charger
Support all vehicles with up to 920V output and a mix of CCS or CHAdeMO connectors
Low TCO & High Reliability driven by Liquid Cooling
Accept payment how consumers want to pay - via an EV app or with an on-device card reader allowing a pay-at-charger experience just like pay-at-pump
Optimize your investment with Modular & Scalable architecture
Seamless integration with EVerse or any OCPP control software
Maintain high equipment uptime through ruggedized design suitable for the difficult retail fueling environment
Integrated Offering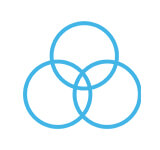 Proven Partner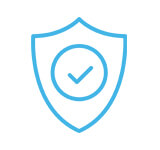 Powerful, Flexible Software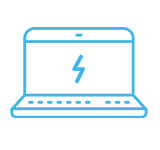 Outstanding Service Capability