For years, the question for convenience stores about electric vehicle charging has been about "when" to get started.
Today, the question is all about "where" and a new study may inspire some c-store operators to get started sooner than later.
In the U.S., Vermont is leading the pack in the race for electrification.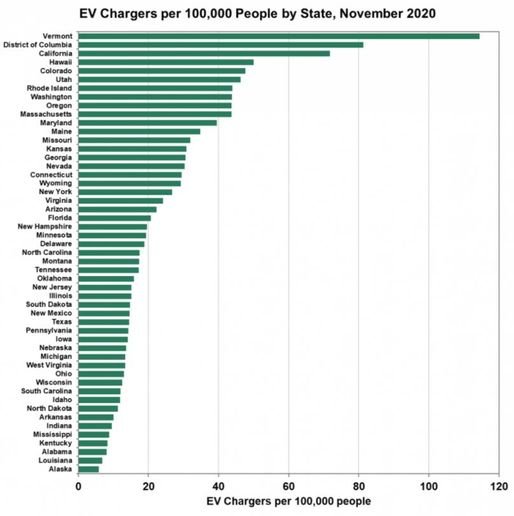 According to the study, Vermont has the highest number of chargers per capita, followed by Washington, D.C., and California.
Maplefields, a Vermont-based C-store brand, has taken advantage the growing popularity of EV's, along with government incentives, to build an EV charging business.
"[Prior to the pandemic], we were catching drivers coming in from the Canadian border, and vice-versa going into Canada," says Skip Potter, IT Director, Maplefields. "There was a tremendous amount of traffic going back and forth. Being right off the highway, this was a perfect location to be our flagship EV charging hub."
For those in EV hotspots, it's time to research how much funding is available in your state. We made it easy with our state-by-state incentives finder.
Ready to get started on your EV charging plans for your c-store or gas station? Contact us today!