Passport Express Lane™ Self-Checkout
Shrink Lines. Improve Customer Experience.
Today's customers crave quick service and control while your business needs streamlined solutions that cut labor costs and stress on employees. Passport Self-Checkout is designed to keep your convenience store and your shoppers on schedule.
Best Practices For Implementation
Want to make sure you're using Express Lane Self-Checkout correctly? Read our Best Practices guide that walks you through strategy, location, employee buy-in and more - with real feedback from retailers that have found self-checkout success. Whether you already have it or are getting ready to implement it, you'll find value in this document.
Learn More
Passport Express Lane™ + Paypod™ Cash Automation
One third of convenience store transactions are paid in cash.
Combine Express Lane with CPI's Paypod cash recycler to serve every customer, regardless of payment method. Whether it's cash, credit and debit card, or contactless, your guests have the option for a seamless self-checkout experience.
Express Lane + Paypod terminals offers other benefits, such as reducing daily cash reconciliation activities, streamlining retail operations, reducing shrink, removing hygiene concerns, and helping customers maximize their investment with a solution designed to evolve with the market.
Give your customers checkout options

Increase operational efficiencies to cut costs

Build customer loyalty to increase revenue

Speed customers through the line

Same networks & mobile payment options as Passport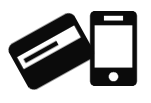 Simple add-on to your Passport POS

SELF-CHECKOUT CONTROL
Utilize Control Console functions on a cashier workstation or a stand-alone dedicated terminal
Monitor and modify transactions on each Express Lane kiosk
Void, suspend, and add items to a transaction and approve age-restricted items
Audit cashier actions
Enable/disable Express Lane kiosks
PAYPOD
The average c-store purchase is $9.02. 47% of transactions under $10 are paid in cash!
Cash automation at Express Lane self-checkout made possible with partner, Crane Payment Innovations, the leader in payment automation technology.
Don't alienate any customer by limiting access to cash acceptance at self-checkout. Automate entire self-checkout experience for customers paying with cash.
One cashier can attend to multiple customers at the same time
CPI offers the industry's largest and most experienced customer support team for total peace of mind.
BENEFITS
Enhance consumer experience to increase loyalty
Reduce consumer wait time during high volumes
Appeal to "self-service" consumers who want to control their checkout experience
Increase operational efficiencies
Higher throughput opportunity
Reallocate existing staff to better service consumer needs
Reduce labor cost
Seamless integration with the Passport POS Suite 
Reporting, interface, and support mechanisms function like Passport POS
Minimum Requirements:
Passport System with Software Version 12.02 or higher
PC60 Hardware Platform for Consumer Workstation and Control Console
Passport Express Lane System Licenses and Annual Support Agreement
Current Passport Service Offering (PSO) - PLUS or PREMIUM level
Approved peripheral models; including uninterruptible power supply (UPS), 2D scanners, thermal receipt printer, and PIN Pad payment device