Gilbarco Veeder-Root Ergo™ 75 Nozzle: Performance in Hand
Your brand, your forecourt and your dispensers deserve a better nozzle. So we completely redesigned the nozzle. Sleek, streamlined and comfortable, the Ergo 75 is the lightest nozzle ever made, available for gasoline (up to 10% ethanol) and auto-diesel applications. Designed for the human hand, it's incredibly easy to operate for any customer. And it performs — with the highest sustained flow rate and durability, ensured by intensive cycle testing, three times the industry norm.
---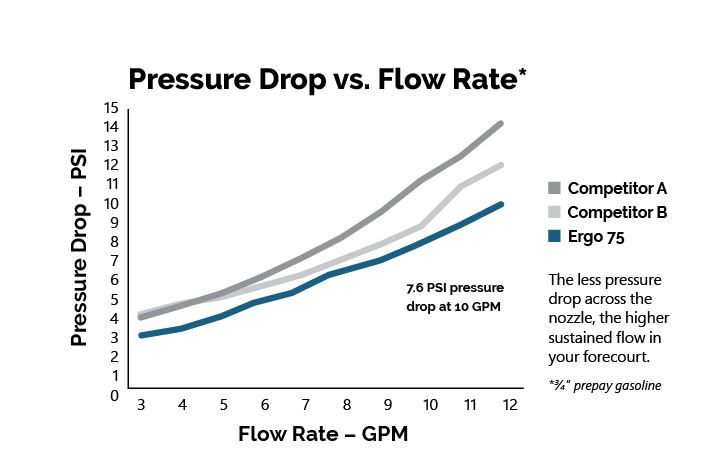 Highest Flow Rate
The lower the pressure drop, the higher the flow rate. That means a faster fuel fill-up and better performance across all your dispensers. With a unique horizontal valve train creating a path of least resistance, the Ergo 75 has the highest sustained flow rate of any nozzle — even when multiple pumps are in use at the same time.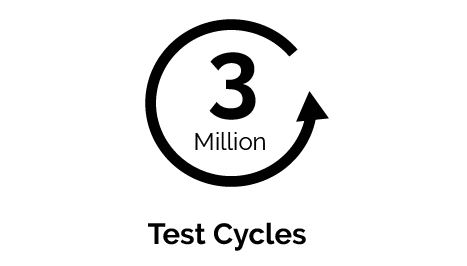 Durability and Longevity
Through in-house testing, we put the Ergo 75 through its paces — more than three million, to be exact. That's three times the test cycles conducted on competitors' nozzles. Specialized materials and premium components add protection and hold up to heavy use and extreme temperatures.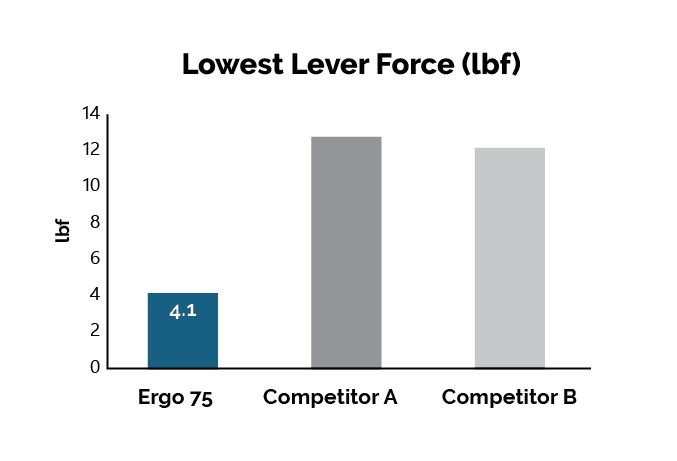 Premium Ergonomics
The Ergo 75 was inspired by the human hand, so it's no wonder it looks different than any other nozzle. Its sleek design weighs in at only 2.15 lb. — the lightest-weight nozzle on the market. Everything in the design makes it easy to hold and easy to use, while also lifting the appeal of your forecourt. The Ergo 75 is light and ergonomic, but what you'll really notice is its extremely low lever force and unique one-finger, hold-open clip. It's a better fueling experience for every customer.
Performance
---
-40°F (-40°C) to 125°F (52°C)
3 million cycles of testing
7.6 psi pressure drop (at 10 GPM) on the ¾" prepay gasoline nozzle
 
Handling and Operation
---
2.15 lb weight
4.1 lbf lever force
One-finger, hold-open clip
Trickle-flow control
No-pinch hand space
Construction
---
Dual poppets
Reinforced vac-port tip
Durethan® BKV 130 lever guard
Stainless steel-reinforced spout tip
Pressure sensitive