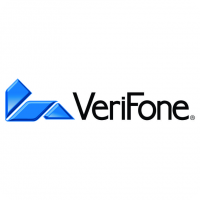 Gilbarco Veeder-Root, the worldwide leader in retail petroleum technology, and VeriFone Systems, Inc. (NYSE: PAY), the global leader in secure electronic payment solutions, today announced that they are partnering to offer next generation forecourt payment solutions and to create the largest at-pump interactive digital media network worldwide.
The two companies will collaborate on future fuel dispenser payment platforms to be developed and supplied by VeriFone. The solutions will meet convenience and fuel retailers' functionality and regulatory needs in an increasingly complex payment ecosystem, as well as offer at-pump media advertising and entertainment.
Gilbarco will become the software and solutions integration lead, and sales and service provider for forecourt payment systems developed under the partnership. The companies will work together to transition the payment electronics in Gilbarco's global dispenser product lines to VeriFone technology. However, both companies will continue to develop and market their point of sale systems for the petroleum and convenience market independently.
In addition, Outcast Media, Gilbarco's forecourt media business, and Applause TV, Gilbarco's gas station TV network, will be merged with VeriFone's digital media and VeriFone Digital Network (VNET) businesses.
"VeriFone's partnership with Gilbarco, the world's leading dispenser technology provider, is perfectly aligned with our terminal solutions and commerce enablement strategies and will allow us to offer the best payment and forecourt media solutions on the market to our clients around the globe," said Paul Galant, CEO of VeriFone. "Our collective expertise and access to consumer insights provide significant business value to our clients, helping them increase sales at the pump and in-store."
"Gilbarco's leadership in the convenience and petroleum vertical and VeriFone's expertise in secure payments and media engagement make this an ideal relationship," said Martin Gafinowitz, President of Gilbarco Veeder-Root. "Gilbarco has the largest installed base of outdoor payment systems in our industry, and combining our deep knowledge of systems and software integration with VeriFone's broad payment expertise will greatly benefit our customers."
Future of Payments at the Pump
With the EMV liability shift deadlines rapidly approaching, forecourt payment system upgrades are an imperative for convenience stores to avoid taking on liability for fraudulent payment card charges. Not only do retailers' payment systems need to comply with EMV, but many will elect to accept alternative payments as more consumers adopt new services to pay with their smartphones. Globally, Gilbarco and VeriFone have more EMV payment terminals in the field than any other industry provider, with a substantial EMV-capable installed base in the U.S. and terminals enabling EMV payment acceptance in Europe and Canada.
Building the Largest Interactive Digital Media Network in Fuel and Convenience
The VeriFone and Gilbarco partnership will create the industry's largest and most powerful interactive digital media network. For consumer packaged goods (CPG) marketers and brand advertisers, VNET today reaches over 95 million monthly consumers within feet of a purchase decision.
Benefits for Convenience and Fuel Retailers
Collaboration among two industry leaders to deliver a comprehensive pump, media and payment offering, providing a richer platform to meet increasingly complex payment technology needs
Joint expertise that ensures ongoing compliance with EMV, appealing to security-conscious consumers
A combined offering from Gilbarco and VeriFone that simplifies the EMV upgrade process through access to upgrade offerings across dispenser platforms and delivers convenience and best-in-class security to businesses and consumers
Future-proof technology and reliable solutions capable of enabling mobile payment, digital loyalty and more, and backed by the industry-leading service and support network
Higher levels of engagement and new forms of media and technology to grow C-store sales and enhance a consumer's experience while fueling, through better content relationships
A platform that will soon enable smart targeting based on location and consumer preferences
Benefits for Advertisers
Reach over 115 million consumers monthly through VNET across multiple venue types, including petrol forecourts and c-stores, as well as transportation
Increase brand awareness and inside sales by driving consumers from the island into the store with timely, location-aware advertising and offers at the pump and in store
Tap into engaging and entertaining content curated for the on-the-go audience
Leverage advanced data and analytics intelligence for superior targeting
---
About Gilbarco Veeder-Root
About Gilbarco Veeder-Root – The Company is the worldwide leader in fuel pumps technology with integrated POS solutions. Gilbarco Veeder-Root is also the global leader in Automatic Tank Gauge Systems for tanks and service stations. The Company has a wide products and services portfolio, offering the best variety and quality associated with core values in its segment. (www.gilbarco.com/br/enbr).
About VeriFone and VeriFone Media
VeriFone Systems, Inc. ("VeriFone") (NYSE: PAY) is the global leader in secure electronic payment solutions and retail technology for petroleum. VeriFone provides expertise, solutions and services that add value to the point of sale with merchant-operated, consumer-facing and self-service payment systems for the financial, retail, hospitality, petroleum, government and healthcare vertical markets. VeriFone solutions are designed to meet the needs of merchants, processors and acquirers in developed and emerging economies worldwide.
The VeriFone Digital Network (VNET) now spans more than 140 media markets across the U.S. and the U.K., including all of the top 50 U.S. media markets, providing one-to-one, interactive media engagement across more than 50,000 screens in taxis, gas pumps, and convenience stores around the world with the merger of Outcast Media.
More information about this partnership can be found at:
www.bestofpayandpump.com.