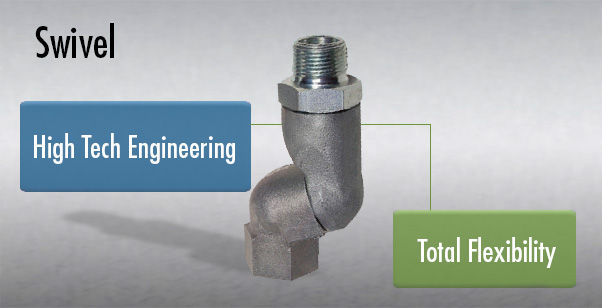 Are you looking for na all-in-one, cost savings, industry leading swivel product? Our C720 Twister Swivel makes your choice easy providing you the benefits of both fuel+weather compatibility.
The C720 Twister Swivel from Catlow raises the level of Swivel flexibility with two (2) high flow 360 degree rotating swivel ends.
Its high tech engineering, durable construction and economical price will not only "Twist & Burn" your hoses, but your profits as well.
Go now to www.veeder.com.br, the new exclusive Gilbarco Veeder-Root Accessories website! Get your Veeder-Root accesory wih a click!
Lightweighted and maintenace free
Does not affect existing hose length
Minimal flow restriction
Both Swivel joints have double o-rings
1 Year Warranty
Available in ¾" and 1" applications