Vontier is growing and evolving to lead in a dynamic marketplace and ever-changing world.
The V-Core is the framework of behaviors we use to select, assess, and develop our people. But they're more than that—they're the way we do business. They're how we do what we do. We built the V-Core with input from hundreds of employees from around the world, with one simple question in mind: What does it mean to lead at Vontier?
---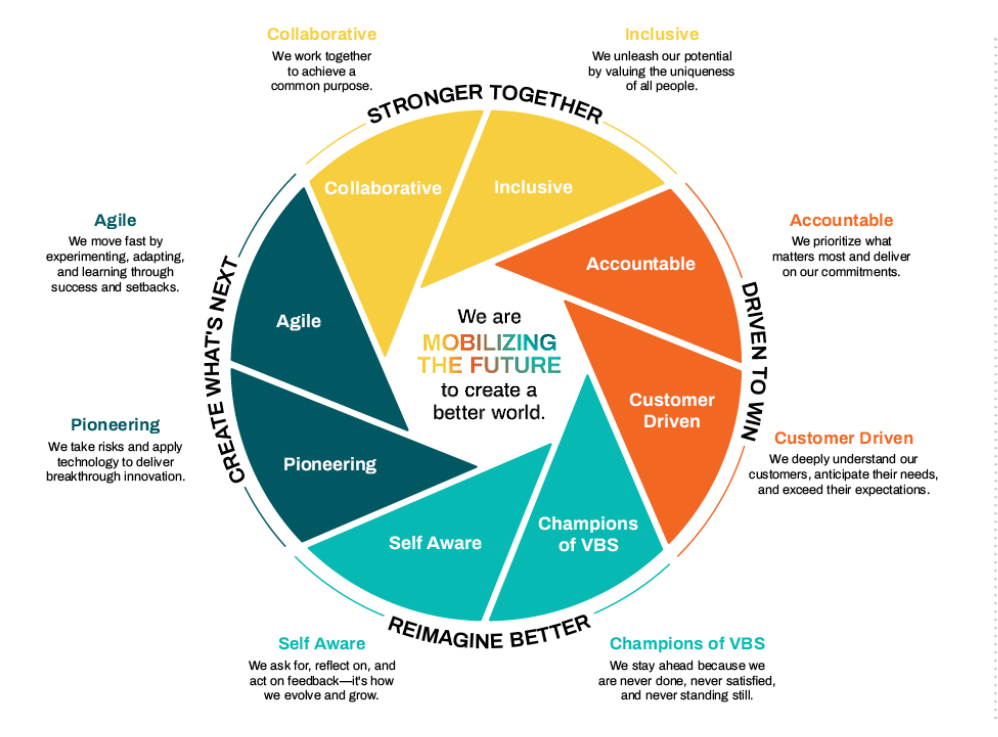 The V-Core Helps Us Act on Our Purpose and Values
They point to our future by emphasising inclusion, a pioneering approach to innovation, and agility. They also honor our past, reinforcing our deep Vontier Business System (VBS) roots and culture of continuous improvement.