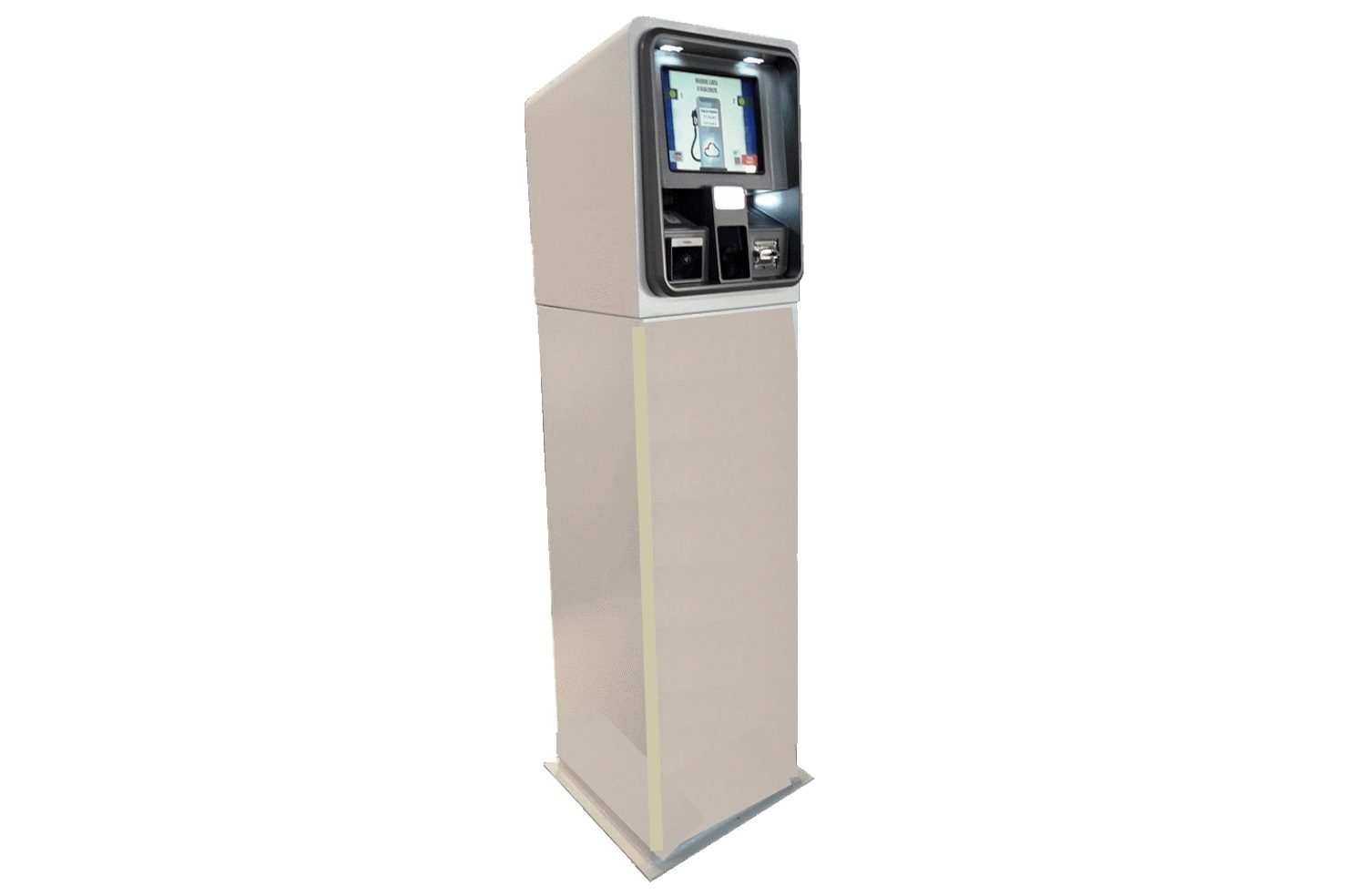 Gilbarco Veeder-Root is the market leader when it comes to payment terminals, with more than 350,000 terminals installed globally since 1970, offering multiple self-service payment terminal options.
The FlexPay range can meet all your payment terminal needs and is designed with one core objective in mind: to increase the flexibility and profitability of your forecourt.
Top rated security
All FlexPay™ terminals offer security to the highest and latest standard. Gilbarco Veeder-Root's proprietary SPOT M7 Payment platform is certified to the highest standard, with EMV level 1 and 2 as well as PCI5 certification.
Our FlexPay payment solutions undergo continuous improvement to ensure the payment platforms meet the latest level of certification.
Extended hours of operation
All FlexPay™ payment solutions are designed for supporting both attended and unattended sites.
With FlexPay™, you can operate 24 hours a day, 7 days a week, even if your site is unmanned.
Flexibility around your business
FlexPay terminals can be easily integrated with Gilbarco Veeder-Root's Point of Sale (POS) and forecourt controller solutions, or integrated with third party systems.
Convenience for you and your customers
FlexPay™ can incorporate fleet and loyalty program schemes. With unique multimedia capabilities, promotions, couponing and merchandising options, FlexPay can help you drive customer loyalty and additional sales.
Fast lane operation for heightened profitability
Gilbarco Veeder-Root's payment terminals are designed for ease and speed of use on both attended or unattended ('ghost') sites. FlexPay can help you to reduce shop queues, increase opening hours and revenues while having better control of your business.
Multiple payment options
FlexPay™ accepts any debit, credit and loyalty card, cash, contactless, vouchers and Near Field Technology.
Gilbarco Veeder-Root terminals are scalable ensuring future upgrades and adaptability.
The FlexPay not only meets your fuel payment needs. It can also be adapted to facilitate the payment of other forecourt services such as carwash.
Robust and reliable
The FlexPay is a sound investment for the future. With its functional ATM-style design, the FlexPay B2B is robust and resilient. It has proven its reliability over thousands of installations, many in harsh environments.
Modern and attractive design
Keeping things familiar for the customer, the automated teller machine (ATM) style design of the FlexPay ensures the payment process is as user-friendly and intuitive as possible.
The attractive and modern design of the terminal enhances the customer experience and will make your forecourt stand out from the competition.
Rich multimedia features
Available in both eye-catching 5.7" and 12" screen complete with touchscreen functionality will be the star of your forecourt, vibrantly projecting in large format your advertising or promotional campaign.
Optimised footprint, easy installation
The FlexPay is designed to fit in narrow or awkward areas like islands, beside columns or next to a dispenser.
Model
FlexPay™
Powered by
Proprietary SPOT technology
Configuration
OPT standalone, single-sided
Payment acceptance
Card reader
Hybrid, manual or motorized with anti-skimming
Printer type
High speed graphic printer, tear-off or automatic cutting system and presenter mode
Screen
5.7" display with 8 soft metal key or WIDE 12-inch touch function keys, with vandal-resistant glass display
Approvals
EMV Level 1 and Level 2, PCI PED 4x (POS-A), and ABI Microcircuit
Options
IP54 rating, LED lighting, anti-skimming, 2D barcode scanner, contactless reader, unattended station kit for banknotes withdrawal, stacker device, safety devices, audio speakers. Alternative pedestal for carwash payment.