Gilbarco Latinamerica celebrates its 20th anniversary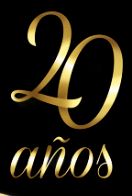 Throughout these 20 years we have traveled through different scenarios and contexts that have shaped us as a leader in the industry, seeking continuous improvement and obtaining great results.
Thinking back on these years, from the company's inception, we have witnessed the evolution of many of our products. Locally, Gilbarco Latinamerica created the CEM37, the first controller used in the beginnings of personal computers (recognizable by its green monochrome monitor).
Over time, we´ve developed the CEM44 controller with the CEM-GPBOX, the hardware solution that enabled multi protocol communications with multiple dispenser brands simultaneously. This technological breakthrough allowed, along with the important contribution of our distributors, to grow in different countries of the region.
This growth laid the foundation to continue developing new products and solutions such as electronic payments, "Pay-at-the-Pump" (2000), the "Platino" Point of Sale (2002), the fleet solution system "e-Fleet", the electronic payment solution system "e-pay" (2003) and the latest release, the Forecourt Controller for Pumps & Dispensers "VOX Forecourt controller" (2013) , among others.
Throughout these 20 years we´ve accomplished many achievements, adding new customers and oil companies both at local and regional levels, every one of them bringing new projects and challenges.
We would like to thank all those people who have worked to make these results possible and who contribute daily to the continued growth of the company. We would also like to thank them for their contribution and confidence in our company and products.
We are convinced this is key for many more years of success to come.
Once again, the best team wins.