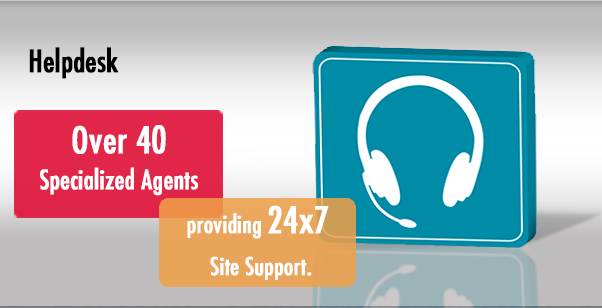 Our Helpdesk Service has become one of our most important cores in our service portfolio. It is a center of excellence in incident resolution throughout the entire region, providing support through all our product lines.
At Gilbarco Veeder-Root Latinamerica, we have unique regional and bilingual (Spanish-Portuguese) call center, with over 40 specialized agents, attending the needs of thousands of monthly calls from around all Latin America, 24 hours, 365 days a year.
We take pride in having the most advanced technological tools in the market to better solve and monitor our leads. Some examples of these are: Siebel CRM, Oracle Business Intelligence, Avaya digital communication centers, Net Support Manager connectivity tools, among others.
Our Business Intelligence service allows up-close control with the client through interconnected screens, accessing contract tracking, fuel site coordination (geocoding), and allowing immediate monitoring and feedback of our fleet.
Our service unit is divided into two formats: Level I and Level II.
Level I Support provides remote management assistance, giving the customer close monitoring and control of incidents related to facilities and preventive and corrective maintenance through all our product lines.
Level II Support provides proactive remote diagnostics to give you close-up real-time attention, offering support though all our product lines.
Contact us to learn more about how to obtain this service.