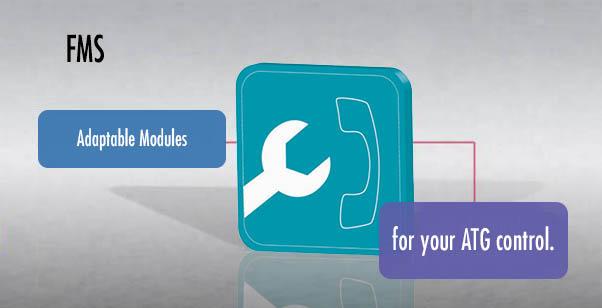 Gilbarco Veeder-Root's Fuel Management Services and Solutions are powerful, web-enabled applications and systems that provide greater control, less effort, and better results for environmental compliance, fuel management and equipment uptime.
Limit risks through 24/7/365 monitoring. Enjoy increased uptime and minimize service costs through remote diagnostics and resolution. Maximize profitability and efficiency through real time fuel data and loss analysis and other valuable fuel management features involved in the daily management of your business. Enjoy the increased value that experienced specialists can deliver through detailed analysis, continuous oversight and state-of-the-art infrastructure that is remotely monitoring tens of thousands of sites around the world today.
FMS consists of five different modules to better adapt to your needs:
Fuel Inventory Control

Manage your fuel inventory variance and help your bottom line by quickly identifying controllable sources of fuel loss. Access precise data inventory to offer multiple benefits like theft prevention, gas losses and delivery optimization.

Identifies losses by category / Customized variance thresholds /Advanced tank charts
Customers are notified by E-mail or Web regarding variance sources, along with the recommendation for its resolution
Real-time connection to the ATGs at site, enabling real-time response to critical events

Fuel Logistics

We collect inventory and delivery information from one or hundreds of sites automatically per set schedules in multiple formats for your needs.

Many data delivery options (email, online reports, FTP, web-service, etc.)
Support for data delivery to multiple carriers under one account
Poll any site on-demand, at any time

Site Equipment Uptime

Gilbarco Veeder-Root Alarm Management Service enables you to remotely monitor alarms generated by the on-site console for hardware, software, sensor and communication. We'll automatically archive them and notify you by email, fax or a phone call. If you want, we can troubleshoot the alarm and follow the instructions you provided in advance before we notify you. If your automatic tank gauge does not have the ability to autodial out from the site, Gilbarco Veeder-Root Fuel Management Service can poll the gauges each day to retrieve the alarms....

Professional Services

Designed for the multi-site retailer operating in different locations.

Our fixed fee maintenance contracts from Gilbarco Professional Services offer an attractive option to ensure all your forecourt equipment is in prime operating condition at all times. Leveraging our field support, engineering, parts and subject matter expertise, backed by a 24x7 support center, we provide a cost-effective solution for your fuel services & maintenance needs.

You may find that large, multi-state projects require more resources to manage than you have in house. We can help – even if the equipment is not Gilbarco-branded. We will professionally manage our entire service network, ensuring there are certified fuel service technicians and adequate parts available to handle project quickly and efficiently.

Environmental Compliance

Monitor and manage your business continuity and environmental liability risks in real-time to ensure all compliance requirements and documents are complete. Respond better and faster to emergency events with the help of professionals

Real-time connection to the ATGs at each site, enabling real-time response to critical events
24 x 7 support center staffed by qualified technicians to remotely troubleshoot ATG alarms and manage contractor dispatch or alert local support to assist in the resolution of your site´s problem.
Key Benefits:
24x7 anywhere access to your fuel information via a secure web-portal (reports, dashboards, online document access)
All data archived and available on-demand, no hidden costs
Access to experienced fuel variance experts for advice and solutions
Reduce costs from oil loss
Documents in English:
Documents in Spanish: