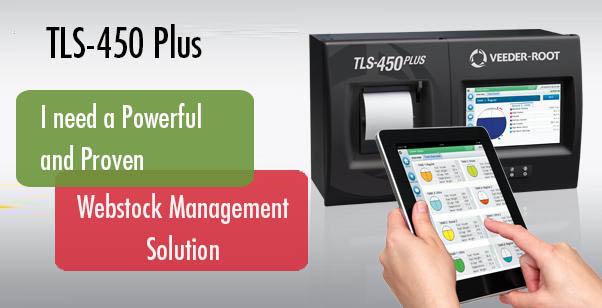 The Veeder-Root TLS-450PLUS automatic tank gauge provides the most comprehensive site data for advanced fuel asset management. Combining industry leading algorithms with enhanced security, real-time notification, and anywhere, anytime access, the TLS-450PLUS keeps your site running and profitable.
Proven Protection
Maintain control of your fueling operations using the automated compliance and site management solutions of the TLS-450PLUS to always know the status of your business.
Proven Precision
Remote connectivity on the TLS-450PLUS allows access to accurate wet stock management and leak detection information at all times.
Proven Profit
Operate at peak efficiency with the TLS-450PLUS monitoring system, reducing inventory shortages and site downtime.
Proven Partner
Veeder-Root automatic tank gauges are the high quality wet stock management solutions with a long history of reliability and precision. Our products help achieve results that matter and the protection your business deserves.
Web-enabled remote connectivity – monitor your site performance, receive real-time alerts, and access compliance data via web-enabled devices–anytime, anywhere.
Faster problem resolution – diagnose and troubleshoot issues remotely to understand ongoing situations better and avoid unnecessary dispatch.
Customized alarms – preprogram alarm alerts to provide scenario-specific information to predetermined individuals
Inspector ready compliance – easy access to all federal, state, and local agency reports
Data protection – store up to 3 years of data and protect it from power outages, battery replacements or software upgrades
Security controls – switched ethernet networks, customized user access, and Secure Socket Layer (SSL) web protection to keep your network safe
Enhanced performance – significant improvement over the original TLS-450 with five times the processing power, six times more memory, and twice the storage space. The power you need to expand and add new features as your business grows.
Future Ready – add new features as business dictates: Business Inventory Reconciliation, AccuChart, Continuous Statistical Leak Detection, Pressurized Line Leak Detection
Remote software download – hassle free access to software updates
Compatible with all Veeder-Root Monitoring Systems including wireless systems.
With the new TLS-XB Expansion Box, expand your TLS450 Plus capabilities asyou need.
System: TLS-450
Inputs: 64
Tanks: Up to 32
Line Leak Testing: Up to 15 Lines
Sensors: 64
CSLD Tank Test: Option
Static Tank Test: Yes
Inventory: Stored
BIR: Option
Reports: 3 Yr
Alarms: 3 Yr
History: 3 Yr
Sensor Status: 3 Yr
Printer: Yes
Email: Built-in
Free S/W Upgrades: Yes
Remote Software Download: Yes
Universal Sensor Module: Yes
Phase Separation: Yes
Density Monitoring: Yes
Storage Temperature Range: -40°F to 158°F (-40°C to 70°C )
Operating Temperature Range: 32°F to 109°F (0°C to 40°C)
Documents in English:
Documents in Spanish: