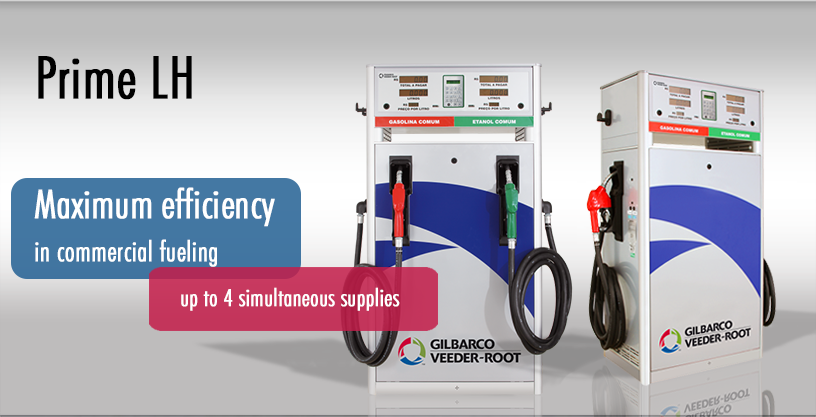 The PRIME LH Fuel Pumps are recommended for fuel station use.
These low hose fuel pumps offer 1, 2 or 4 nozzles, with a flow rate of 50, 75 or 140 lpm. The 4 nozzle model is able to fuel 4 vehicles at the same time, what means quicker customer turnover and total satisfaction.
The Prime LH Fuel Pumps Series employs the same intelligent technology as the Prime HH high hose fuel pump models combining versatility and durability.
These fuel pumps provide high performance and durability, besides easy handling and control. They also are supplied ready for integration with an automation system.
Know more about the Prime LH Fuel Pumps Series and its features.
The PRIME FUEL PUMPS SERIES is assembled with international quality components and is subject to strict testing requirements which guarantee perfect operation.
Prime Fuel Pumps also provide low operational costs and maintenance due to a highly resistant outer structure which will deliver long-term service. Another advantage of this system is the easy access to electrical and hydraulic components, which simplifies maintenance and reduces downtime.