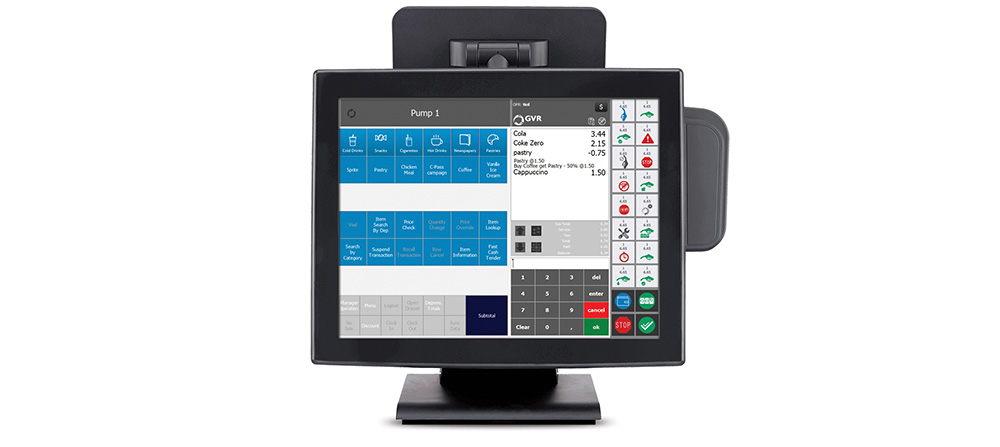 Passport X is a feature-rich intuitive management solution specially designed for retail c-store and fuel station management. It provides a fully customizable POS system, and a state-of-the-art cloud-based Head Office (HOS) architecture that facilitates a cloud-based Back Office Solution (BOS). Passport X is powered by the StoriX Engine and was designed to suit every fuel station business model, with its flexibility facilitating seamless integration throughout all peripherals and external systems. By streamlining communication between all components, Passport X provides everyone involved, from managers to staff, with the most advanced retail tools available to maximize revenues, profitability, and total customer experience.
POS: Modular and configurable omni-channel solution that provides unmatched simplicity for the cashier & the best-in-class customer experience
Cloud HOS: Unexcelled remote Head Office System for complete control of any store in the network, anytime and anywhere
Cloud BOS: Remote cloud-based Back Office System remove the need for on-site installation & support. It allows full control on product catalog, prices, employees, etc.
StoriX Engine: The engine is heart of the system architecture which enables centralized business logic management and assure store always open. A single StoriX engine works with multiple POS devices.
Increase customer traffic & maximize ATV (Average Transaction Value) by offering a variety of store products & services
Fully customizable & intuitive user interface (UI) for an optimal user experience (UX)
Omni-channel of various touchpoints from the forecourt OPT to the c-store
Enables loyalty management
Maximize profit via real-time management by data
Inventory & supplier management
Employee allocations, auditing, & cost reduction
Setting product offering, pricing, & promotion
Centralized, flexible & simple across the entire network
Central business management
Cloud BOS for minimal site updates & maintenance
Quick roll-out & adaptable for any network and station needs