Loading...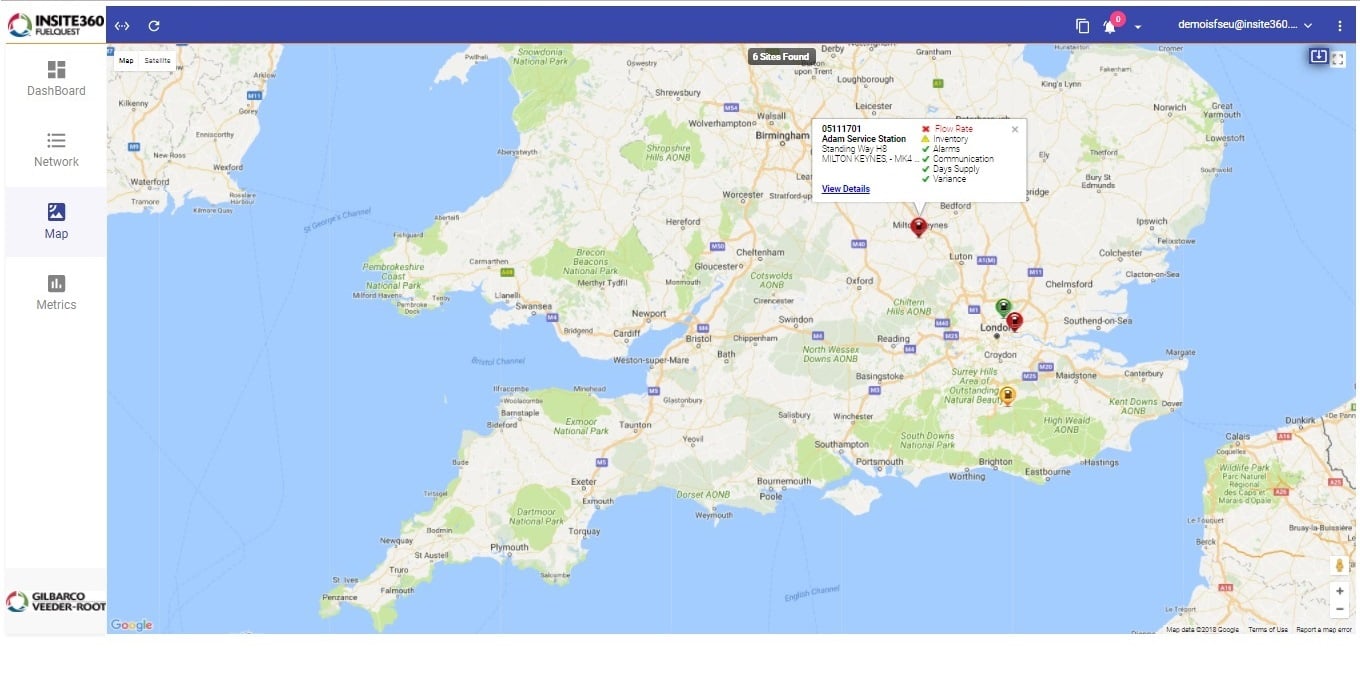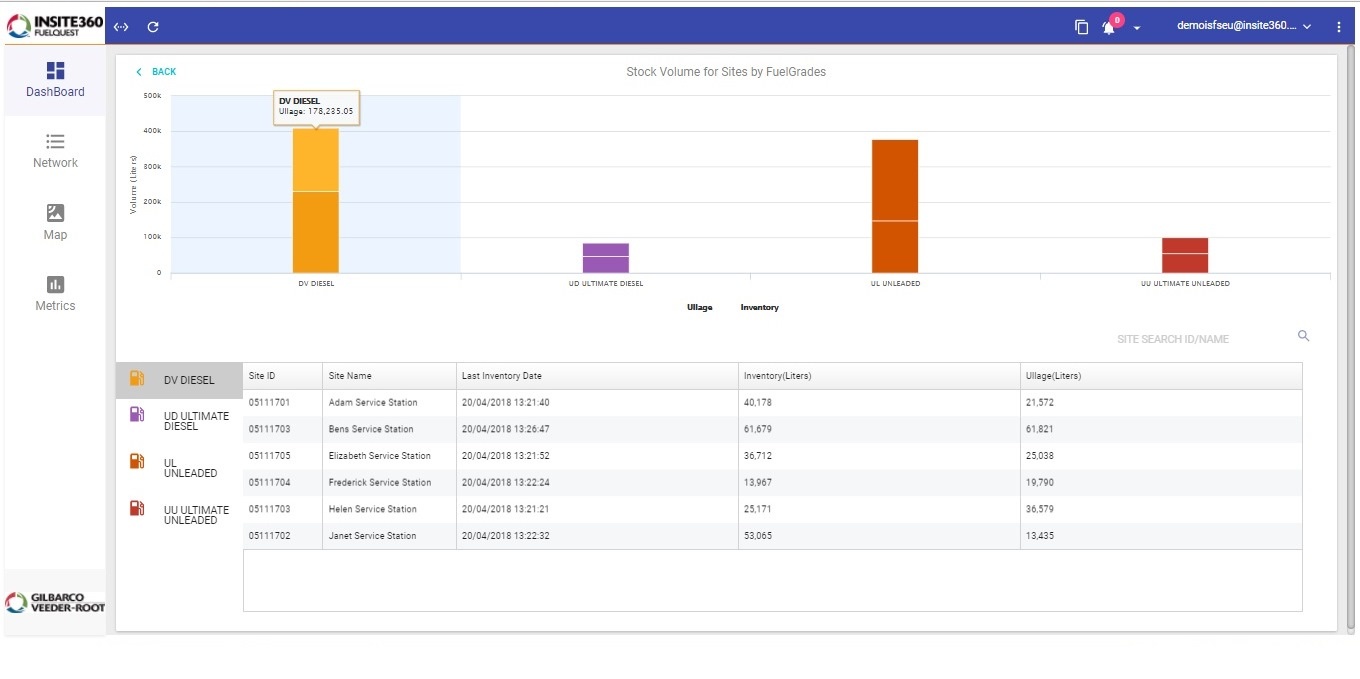 Insite360 protects your most valuable asset, your wetstock, and keeps your business running optimally by maximising forecourt uptime through the prevention of run-outs and low flow issues. Besides that, it safeguards your assets and reputation by providing an early warning in the case of a leak or theft.
Insite360's team of expert analysts are available to help optimise your wetstock management, enabling you to get a complete 360-degree view of every aspect of your inventory, monitoring deliveries, detecting leaks and thefts, real-time alarm monitoring and management, as well as helping you to optimise your delivery schedule to maximise your operational profitability.
Benefit from flexible cloud based service packages to self-manage single sites and larger retail networks or completely outsource wetstock management, environmental risk management and compliance.
Best-in-class QuickChart cloud calibration for powerful wetstock analytics
Delivery matching to confirm receipt of invoiced loads
Avoidance of runouts, overfills and haul-backs through improved delivery planning
Fast identification of variance due to:

Meter over-dispense
Leaks in the underground fuelling system
Thefts & fraud
Data on demand – login via PC or mobile devices to the secure Online Dashboard to view network status, run business reports or drill down into specific site issues
Best reconciliation tool available – QuickChart cloud calibration ensures that wetstock management is not impaired by traditional calibration errors; variance will be tight, trends and ad-hoc events will stand out
Manage alarms effectively – dedicated Analysts ensure critical alarm responses are escalated appropriately and prevent time being wasted on non-essential actions
See variance issues quickly – before leaks and losses start to have a serious and costly impact, identify them, limit them and resolve them
Understand temperature effects – many reconciliation systems can't track temperature expansion and contraction with temperature changes; Insite360 FuelQuest can
Don't over dispense – our automated software monitors dispenser meter performance, is validated by our Analyst team and helps prevent you giving away fuel or paying for unnecessary meter checks
Verify your deliveries – we can match what you receive with what you have actually ordered, revealing when fuel is under-delivered or unexpected, backed by solid, supportable data
Keep the fuel flowing – prevent customer frustration and retain customer loyalty by maintaining adequate flow rates and ensuring all fuelling positions remain open
Rest assured – multiple processes are scrutinising your sites for tank leaks, line leaks, thefts, over dispensing, short deliveries, and other issues that could impact your profitability
Get the most from your assets – as the manufacturer of tank gauges and pressure pumping systems, our monitoring them means a consistent and correct response. Remote diagnostic expertise can prevent unnecessary site visits
Improve your administration – cloud storage and management of important site documents – certificates, training records, procedures or manuals; anything you need – enables all the team to get what they need quickly and provide to email to inspectors when necessary
Whether your sites are open or closed, selling fuel or in-between customers, Insite360 FuelQuest is safeguarding your enterprise and providing you and your team with management information to run your enterprise with full visibility