---
Complete wetstock management
Insite360 provides value by partnering your business to provide a range of services to support your wetstock management processes. Our aim is simple - to reduce environmental risk and deliver sustainable cost savings and efficiencies to your retail operation.
Insite360 Advanced Variance Analysis is a fully managed wetstock service, leaving you free from concerns over undetected issues and able to focus on improving the business. An online dashboard and reporting tool helps you manage day-to-day operations, whilst in the background we monitor & analyse your wetstock performance 24/7, escalating any issues that arise.
Insite360's flexible services also give you the choice of semi-managed or fully self-managed packages, to suit your operational requirements.
---
Tangible cost savings
Better data quality, automated data collection and better data processing and accounting will usually result in a reduction of book variance - the amount of fuel unaccounted for at the end on the day, week or month. However, this does not mean that if your variance reduces by say, 0.5%, that the full value of this is somehow recovered; most of the reduction will likely be attributable to better data quality. But even if only 10% of this 0.5% variance reduction was financially recoverable, that would still represent over €2000 saving per site, per year! So where might cost savings come from? In reality, there are many potential target areas, such as:
Over dispensing meters are an unseen drain on your profits, as they give away a small amount of fuel with every litre that's paid for. Meter checks may find some culprits, but these are costly and will inevitably result in unnecessary checks of meters within tolerance whilst missing some with unacceptable errors. Insight360 makes targeted meter correction possible - attending site only when specific meters are suspected to be above or below the legal requirement. We will also tell you what the payback is to adjust meter error, so you can decide if and when to send in the maintenance team.
Many independent retailers face uncertainty around fuel deliveries, basically lacking confidence that all the litres paid for are actually in the tank. Franchise operators and fuel suppliers face different concerns, needing to ensure that all deliveries received by contracted customers are authorised. Insite360 provides a complete window into the world of deliveries, automatically matching delivery schedules with on-site events and cross-checking that the full amount has been received. Insite360's precise calibration provides data backed evidence when deliveries are short; suppliers can no longer blame poor tank charts when consistently tight reconciliation shows otherwise.
European fuel supplier example: Insite360 identified customers found to be receiving fuel deliveries outside of contract agreement.
European oil Company example: rogue fuel supplier vehicle with suspect metering identified and removed from fleet.
Flow rates can degrade gradually, unnoticed until eventually someone complains. Even if queues don't develop, resulting frustrations may mean lost customers and fewer store sales. Insite360 does more than just report flow rates, it monitors performance so that deteriorating trends are identified in time to rectify before a dispenser goes out-of-action. And because the whole site is monitored, the real cause of low flow is known, allowing effective corrective actions and first time fixes.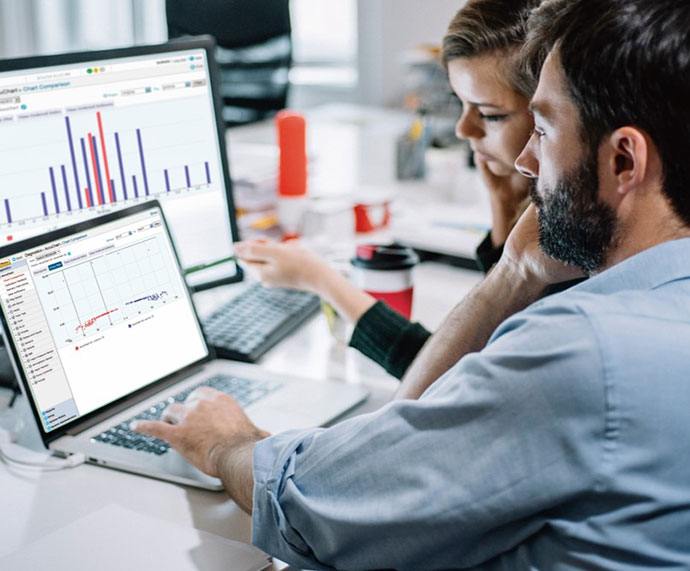 ---
Comprehensive reconciliation
Reconciliation of fuel stocks is an essential practice for all fuel retailers. The aim is two-fold, to demonstrate that no loss to ground has occurred, and check there is no financial impact due to other losses or shortfalls. Reconciliation can be done manually or on a POS/BOS system, but this might not take all factors into account. Insite360 reconciliation is able to identify the multiple causes of variance, including temperature effects, delivery shortages, thefts and over-dispensing meters. Data is captured every 30 seconds, allowing our Analysts to see exactly what is going on and take appropriate action.
Even as the site is trading, Insite360's automated surveillance is active, providing a constant check that what leaves the tanks matches with recorded sales. When there is an imbalance, alerts are generated, analysed and escalated within a few minutes of occurrence to guard against thefts or other sudden loss issues.
Reconciliation data showing consistently minimal variance gives the assurance to business managers and regulators that a site is performing well. Insite360 reduces variance and maintains tight control, avoiding doubts and confusion over fuel stocks and improving financial reporting though reduced stock write-offs.
---
Best-in-class calibration
Without accurate tank charts, tight reconciliation can never be achieved, deliveries cannot be easily verified, and potentially damaging leak or loss issues may be detected too late.
QuickChart
Insite360 uses QuickChart, a cloud based calibration process that produces highly accurate tank calibrations quickly, without the need for on-site disruption or long waiting periods. QuickChart means the best reconciliation performance is achieved, so you always know what's happening with your fuel. Using high resolution data to ensure tank calibration is best-in-class, seamless geometric tank chart models are created that closely match the actual tank characteristics, with smart technology that recognises tank irregularities and calibrates accordingly. For any reported fuel height, a direct volume conversion is calculated steplessly, avoiding the inherent inaccuracies experienced with interpolation between specific datapoints.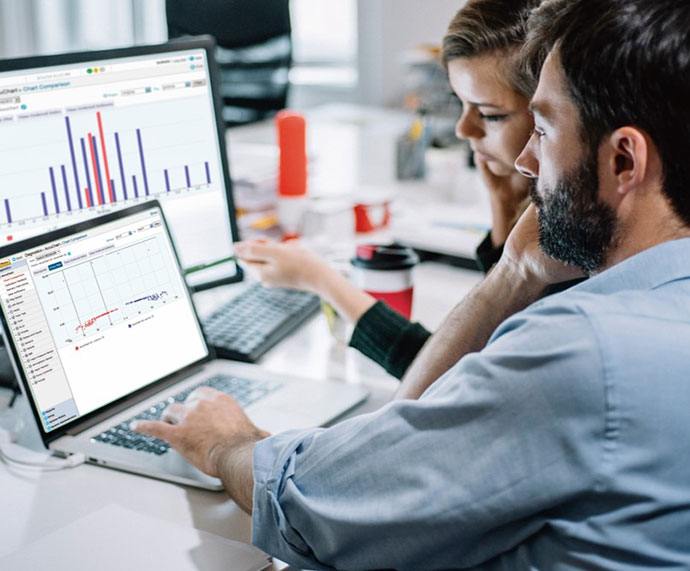 ---
Maintenance synergies
Gilbarco Veeder-Root solutions encompass forecourt equipment, wetstock services and in many regions, in-country maintenance teams. Insite360 adds value for customers by coordinating network analysis with technician site visits, and providing manufacturer expertise for remote diagnostics of forecourt equipment to reduce site visits and downtime.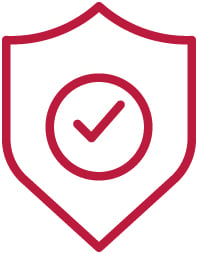 Your trusted partner
Our wetstock team follow certified and audited workflows and apply rigorous daily management routines as part of our renowned Fortive Business Systems philosophy. We have over 20 years' experience in wetstock analysis services, an extensive global customer base, and a stable and successful company profile. You can depend on us to look after your business interests today and in the future as a long-term partner.
---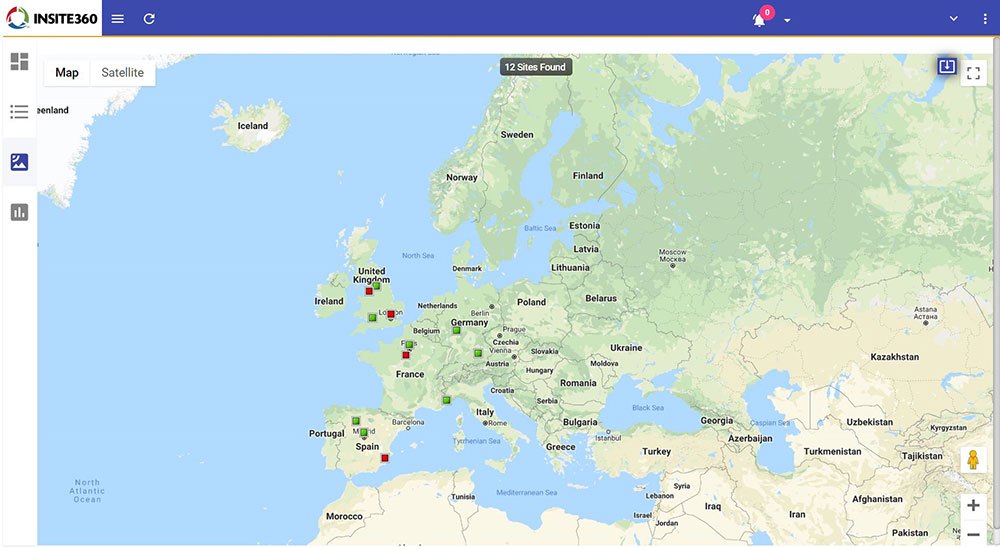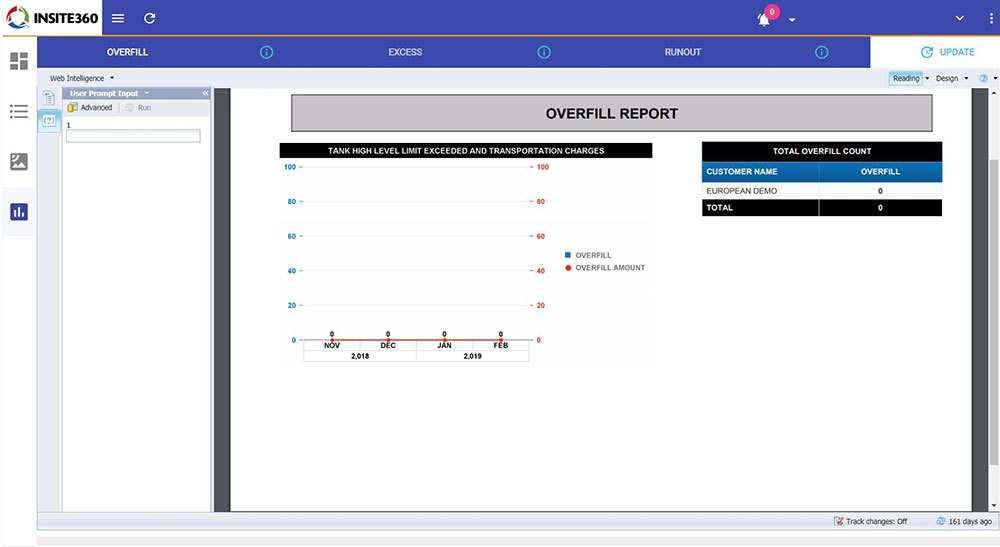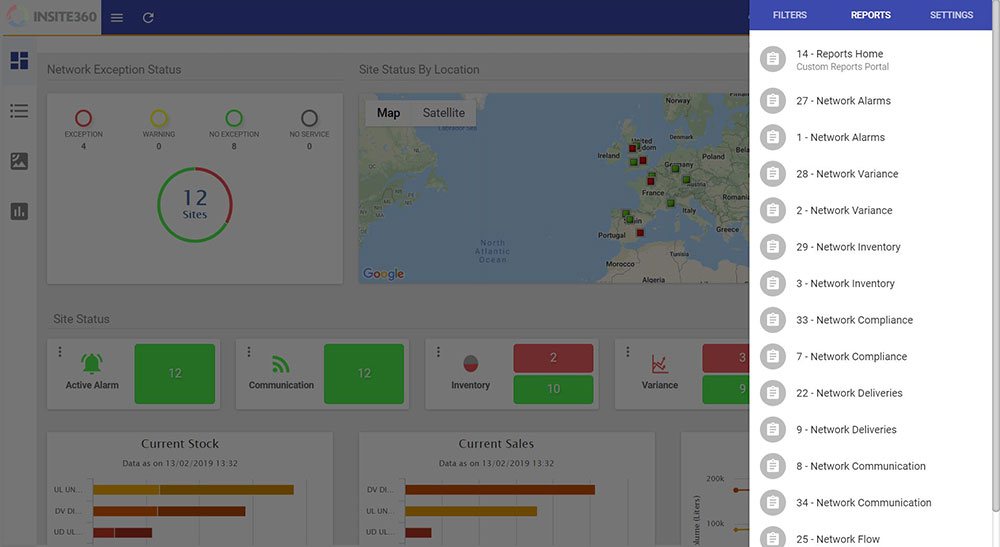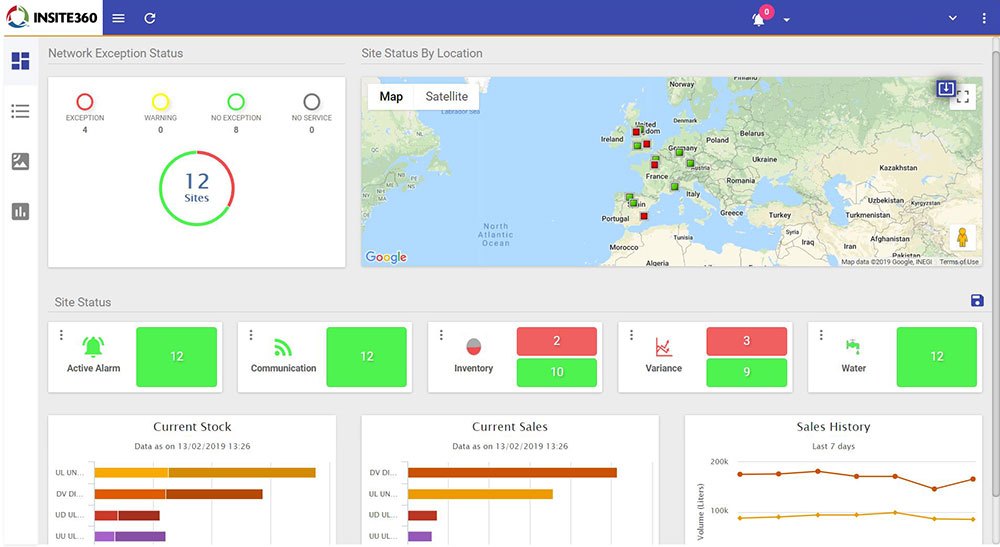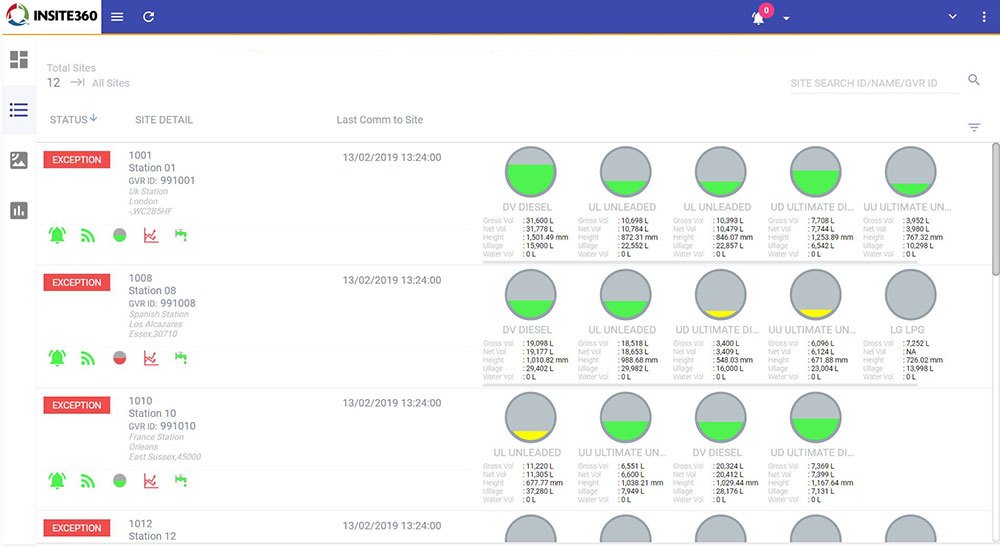 Insite360 Fuel Suite Customer Portal: Available on Web, Tablet and Phone
---
Leverage investment
Insite360 can use sales and inventory data from a number of sources present on site to provide Advanced Variance Analysis. When TLS tank gauging systems are in place, the additional gauge features add another layer of benefits, meaning you get the most out of your equipment investment. It also ensures that on-site gauge alarms are responded to correctly, with 24/7 management by experts.
---