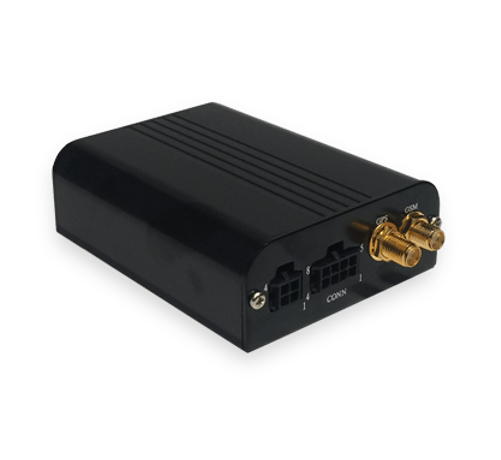 Accurate odometer and hours with trip logs
AccuTrip+ enables easy integration of GPS odometer and hour meter data enriched with location and event data into the Gilbarco Veeder-Root Fleet360 platform at pre-defined time intervals using 3G mobile data technology.
Request a Quote
Brochure (PDF)
---
Complement your fuel management system with GPS tracking
The Accutrip+ GPS device captures vital trip information with start and end date, time, location, odometer and hours of operation with every trip. Moreover, location, speed, heading, operating time, idle time, odometer and hour meter are passed up on 1 minute intervals. No need to wait for your fuel transaction data to be sent to obtain an accurate odometer or hour meter reading. Odometer and hour meter data is automatically integrated into the dataFLEX360 platform for use in transaction and consumption reporting.
The Accutrip+ includes over-the-air (OTA) meter reading reset via the dataFLEX360 platform or via our easy to use mobile application, improving device accuracy maintenance tasks. No need to schedule vehicle downtime to maintain your electronic odometer or hour meter readings.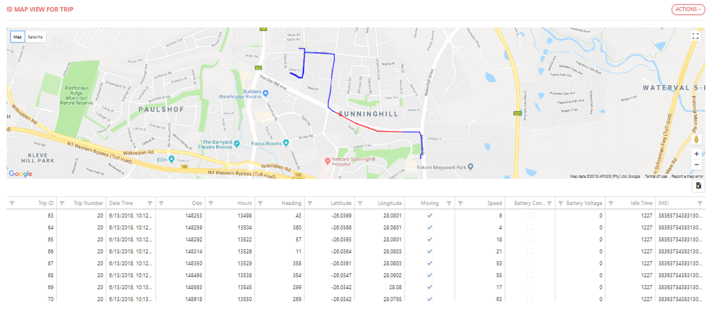 ---
Independent GPS odometer reading
Independent vibration activated hour meter
Independent 2 wire installation ensure the unit can be installed on any vehicle or asset without voiding OEM warranties
Full trip logging with breadcrumb reporting
Records active and idle time
Integrated with dataFLEX360 platform
Over-the-air (OTA) meter reset capability
Accurate vehicle readings independent of vehicle factors, allowing remote resetting to align to vehicle actuals
Accurate operating hours, including idle hours and active hours
Shift start and end readings
Trip start and end readings
SARS compliant trip log reporting with geo-zone compliance
Integrated information obtained from the dataFLEX360 platform
Reduce vehicle downtime caused by maintenance tasks
Power Supply
Working Voltage
08V to 34V
Reverse Polarity
Yes
Load Dump Protection
Yes
Operating Current
<200mA average, <10mA in sleep mode
Fuse
Built-in NTC resettable fuse
GSM
Radio Bands
850/900/1800/1900 Mhz
Protocol
GPRS Class 12 (upgradeable to 3G/4G)
Network Protocol
TCP/UDP/FTP/HTTP/MMS/SMS
Antenna
External SMA Connector
Size
Dimensions
80mm x 50 mm x 38mm
Weight
350gm
Battery System
Type
Lithium ION
Voltage
3.7V
Current
300mAH
Charger
Fast Charge, Trickle, NTC protection
Battery System
Signal Reception
GPS, Glonass, BDS, Galileo
TTFF
<25s (cold start), <1s (warm start)
Positional Accuracy
<2m
Antenna
External SMA Connector (Active GPS)
Other
Certifications
EMC (SANS/IEC61000-6-1)
Radio Equipment (ETSI EN 300 220-1)
ICASA
Load Dump (ISO 7637-2:2004)