Fuel management platform to grow your business
The Veeder-Root TLS4 series Automatic Tank Gauges (ATGs) provide comprehensive wetstock fuel site data for advanced fuel management. Combining industry-leading algorithms with enhanced security, real-time notification, and anywhere, anytime access, the TLS4 series keeps your site running and profitable.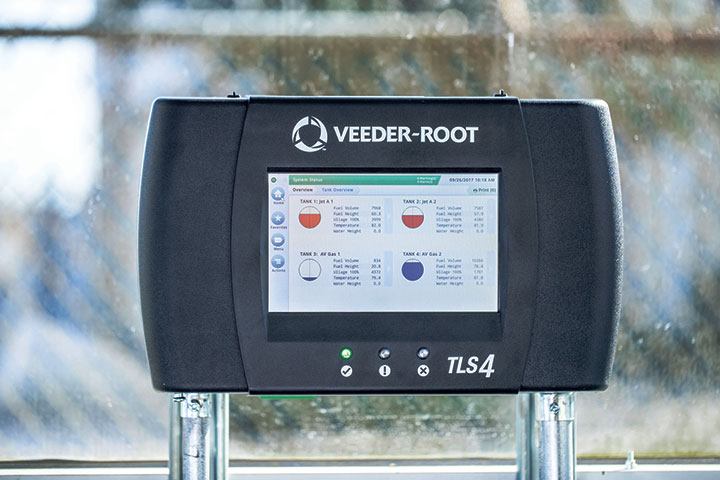 ---
TLS4 series
TLS4 ATG
For medium to large sites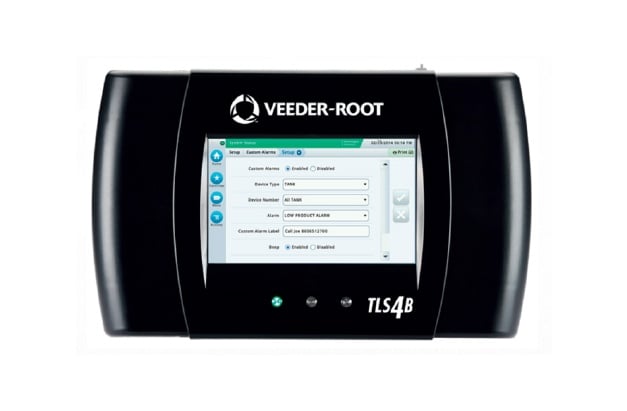 TLS4B ATG
For small to medium sites
TLS-450 PLUS ATG
For large sites or sites utilising pressure technology
TLS-XB
Expansion box
*TLS-450PLUS can be connected to a maximum of three TLS-XB expansion boxes.
**TLS4 can be connected to a maximum of one TLS-XB expansion box.
***TLS-450PLUS and TLS-XB inputs are designated by the number of USM (universal sensor modules) and UIOM (universal input/output module).
The TLS-450PLUS and each TLS-XB can accommodate a maximum of four modules in total. Each USM has 16 universal inputs and each UIOM has 5 output relays, 5 high voltage inputs and 4 low voltage inputs.
---
Advanced Features
Accuchart™ BIR/HRM
AccuChart™ Tank Calibration software creates a precise tank chart to further reduce fuel variances. Utilise multiple reconciliation features to track all fuel inventory as it enters or exits in each of your underground tanks, regardless of delivery or dispensing activity
Continuous Statistical Leak Detection
Sophisticated statistical analysis that continually tests for tank leaks. During each idle period, data is collected for a highly accurate leak detection database. Allows for continuous site operation.
Time Sudden Loss
Peace of mind offered by continuous monitoring of inventory loss due to theft during quiet periods.
---
Remote connectivity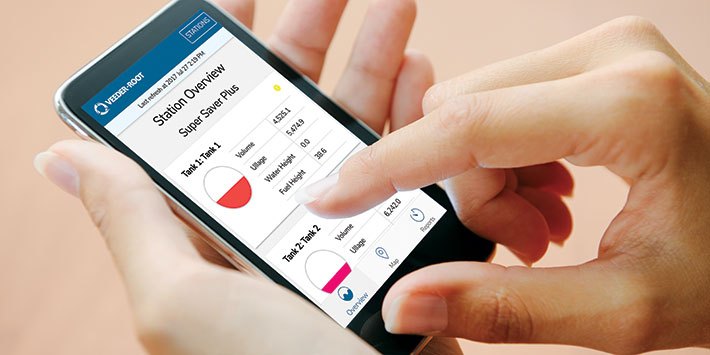 THE PLUS VIEW
THE PLUS VIEW is a free mobile app for Android and Apple iOS that connects you directly to tank gauge data no matter where you are. Managers and owners can easily monitor their fuel site inventory and alarms while they are off-site.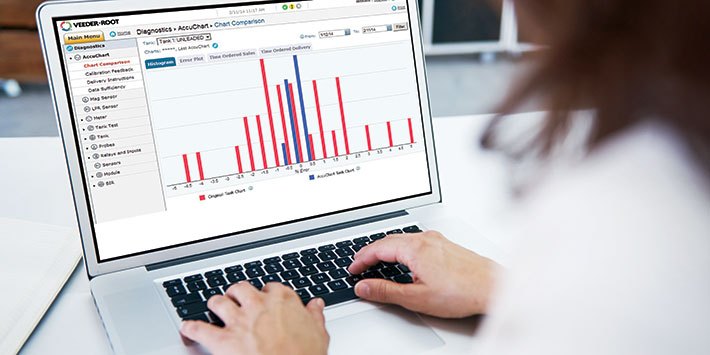 Web-Enabled
Take action to resolve on-site issues remotely by connecting to settings and diagnostics on your ATG using via a web browser. View your site's status, run reports and make adjustments without being on-site.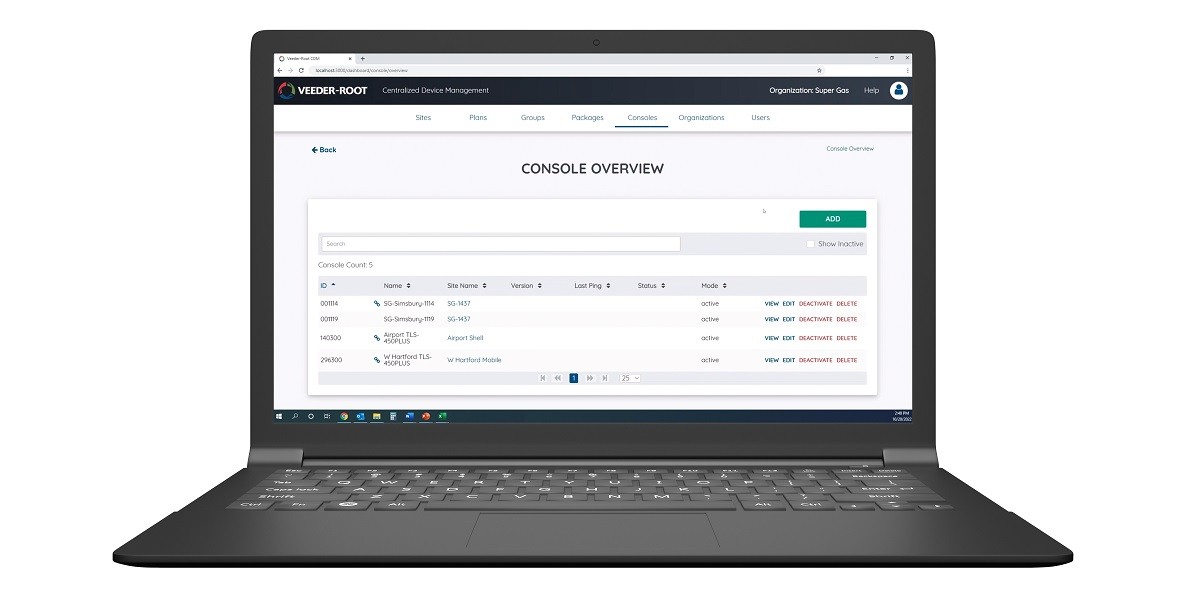 Centralized Device Management
CDM is a server-based software package to manage your entire network of sites.
---
Keep your data secure
Software Updates
Keep ahead of increasing security threats with routinely updated operating software. Gilbarco Veeder-Root is also setting the industry standard when it comes to software deployment, including new tools like Centralised Device Manager that manages console software updates across a network.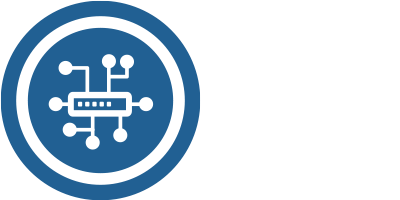 System Security
Designed to limit system vulnerabilities, the TLS4 series segments security for optimal protection. This includes the use of partitioned Ethernet Ports to separate trusted network from the internet, and the ability to reassign or control the availability of ports.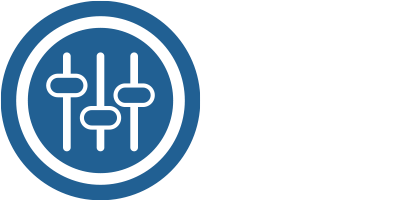 Custom User Access
Implementing a program for securing user access helps to reduce risks directly on the gauge. Using front panel security, username and password requirements, and predefined or custom user roles to assign permissions, the customer user access features support better data control.
---
Access your data whenever, wherever.
  Clear access to data via a large colour touchscreen
  Easy to use, intuitive menu operation
  Online ATG access and control anywhere, anytime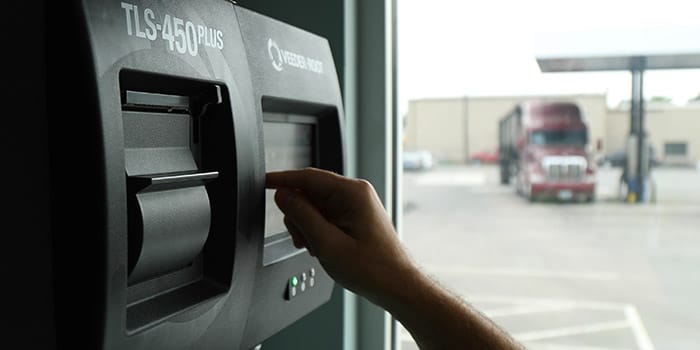 ---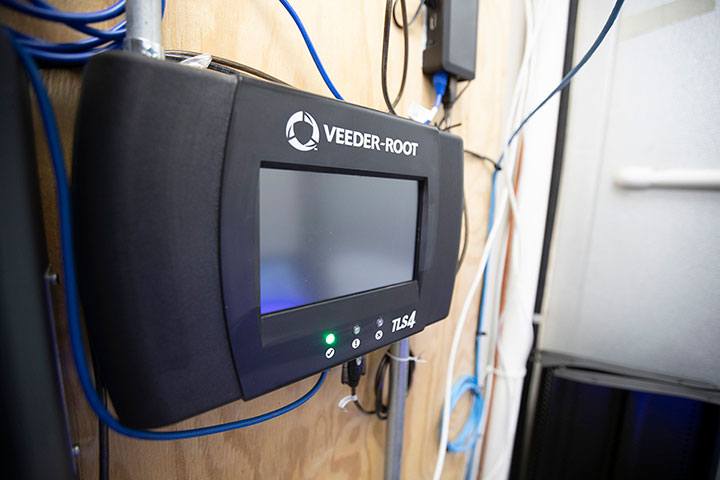 Protect your site, the environment and your reputation.
Gilbarco Veeder-Root's TLS4 series of tank gauges offer a host of features to give you peace of mind. These include:
  Leak detection
  Range of sensors
  Delivery verification
  Automatic alerts