With an estimated 53 years left of oil reserves, there is clearly a ticking clock for the world to change how it thinks about mobility.
Rising costs for traditional fuelling, shrinking fossil fuel market share, and increased exposure to geopolitical risk are causing an upswell in consumer interest in electric vehicles (EVs), often hailed as the savior of sustainable transport.
However, as the recent UNITI Expo in Stuttgart revealed, the appetite for hydrogen is rapidly increasingly. Over the span of the event, we spoke to many attendees who are looking towards the future and trying to make their forecourts not only future-proof, but ensuring they stand out from the competition.
With hydrogen storage now as safe as traditional fuelling methods and car manufacturers designing more vehicles to support the change, we believe that "EV vs Hydrogen" is the wrong way to think about the future of sustainable transport. Rather, the two are complimentary and represent key ingredients in the forecourt of the future.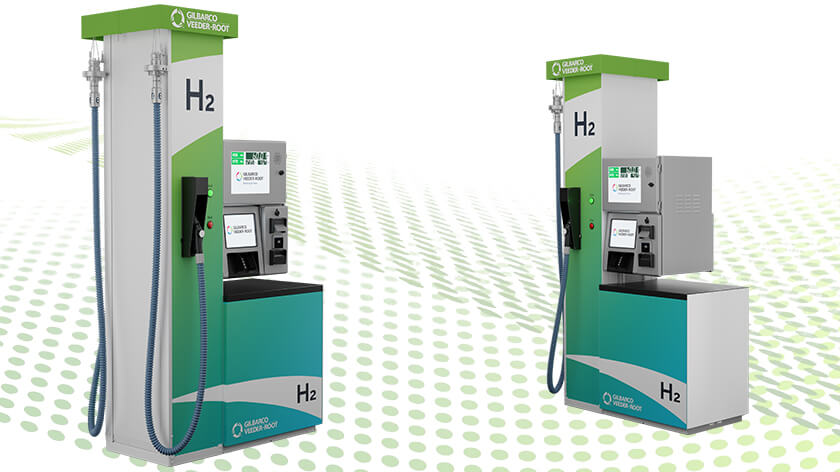 Moreover, hydrogen is forecasted to beat EVs in several important areas, necessitating a complementary approach — take refuelling time for example, with filling a hydrogen tank taking an average of a few minutes for a full tank, compared to an average of 20-30 minutes for 60-200 miles at rapid chargers with EV chargers. Whether for leisure vehicles or commercial and industrial applications, most of us are accustomed to fast fuelling, and providing that same experience will be essential.
The fuelling market is a large space and while there is no right answer for what will prove to be the main method of fuelling in the future, we at Gilbarco Veeder-Root can provide the expert advice needed to help guide you on what's right for your network and how you can make the most of the assets you have installed.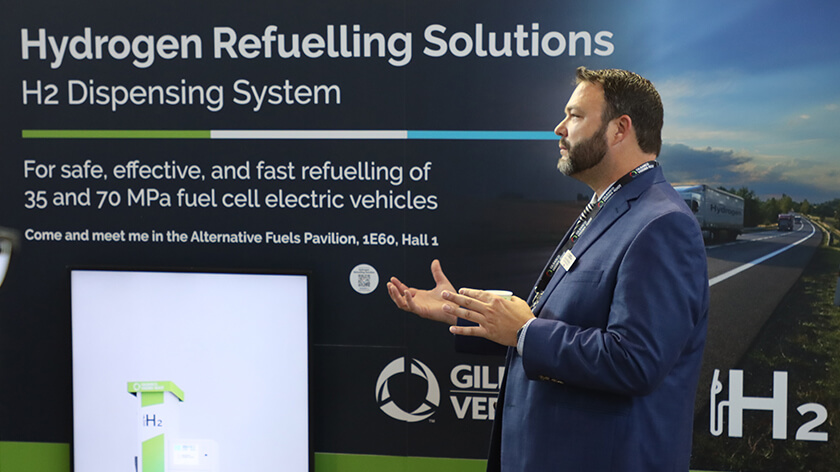 We witnessed the strong appetite for hydrogen first-hand at UNITI as we unveiled our latest hydrogen dispenser. We designed H2 with many of the familiar conventions our customers are used to from existing Gilbarco Veeder-Root dispensers, but with the latest technology installed by standard.
Here's a list of some of H2's main features:
Configurable and scalable solution - A choice of 35 or 70 MPa, single/duel-sided and one or two hose(s) per side in a lane or island orientation.
First class safety protocols - Safety measures are taken at every step to meet all applicable regulatory and industry certifications.
Web enabled - For predictive and preventative monitoring and & maintenance.
Plug and Play integration - Easily integrates into point-of-sale, site management, and automation systems for a truly seamless experience.
Built for performance and reliability - Dispensers are built with uptime in mind to help make sure your investment is running the best it can at all times.
What's next?
If you're looking to be one of the first to adopt hydrogen and be one of the drivers of change, speak with our expert team about how this solution can fit into your network.
Find out more here: https://www.gilbarco.com/eu/our-solutions/fuel-dispensers/hydrogen
Or talk to the team directly here by emailing: hydrogen.sales@gilbarco.com
Alternatively, request a callback via our website.