---
Automation of data to eliminate loss
EMR4 ensures that capturing and transmitting transaction data is seamless and simple. Automated data capture, whether direct from the EMR4 or via wireless with Datalink, guarantees the integrity of all delivery data and reduces loss due to antiquated and manual processes. What does this mean for you? No more lost, missing, or mis-written paper tickets.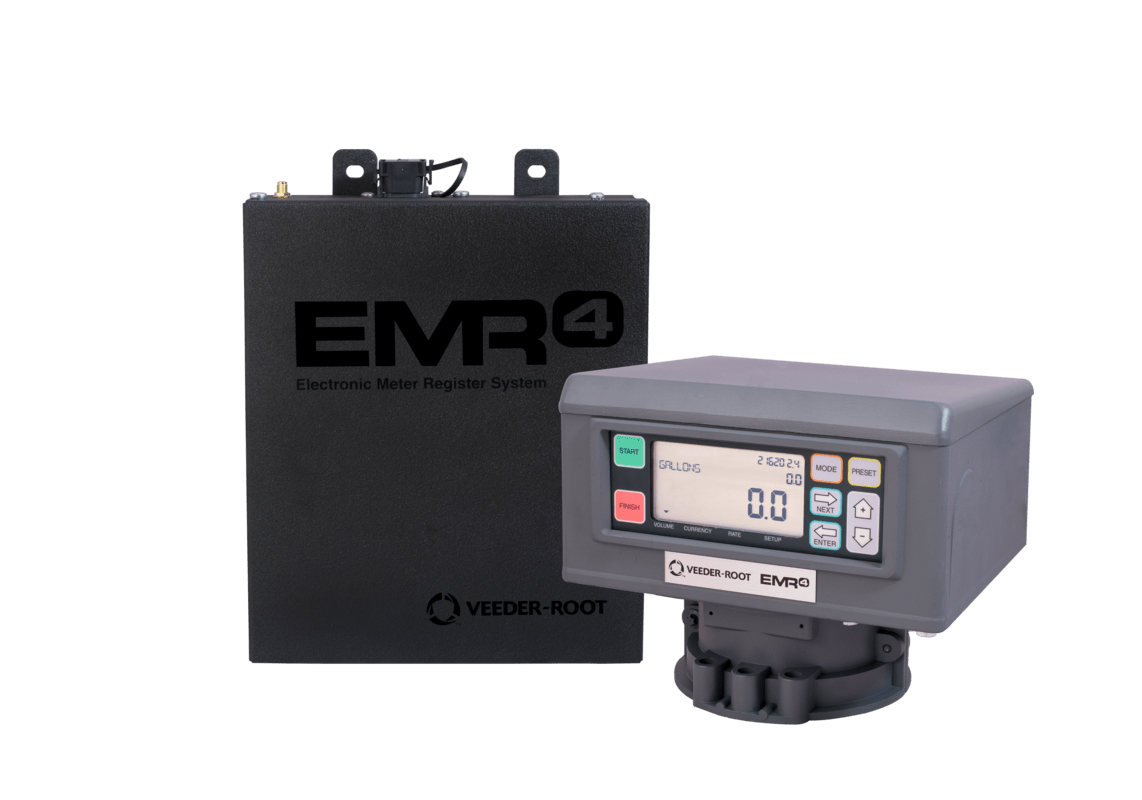 ---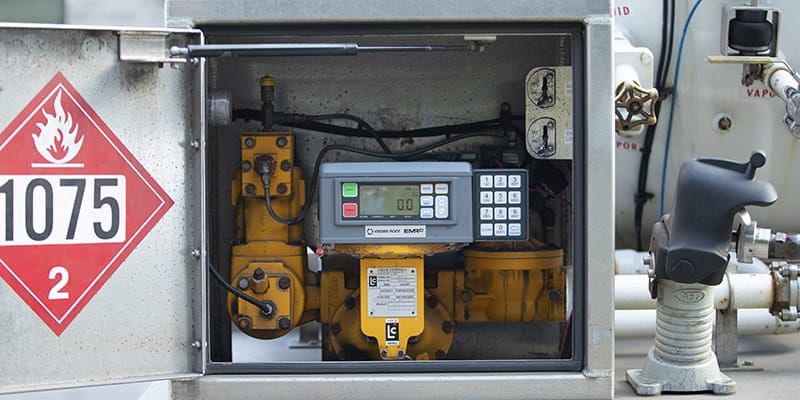 Versatility to make integration simple
EMR4 was designed to simplify operations for its users. With up to two display heads per IB, multiple communication ports, programmable relays, pulse outputs, temperature compensation, OBC commands for remote control, and much more built standard into every register, EMR4 provides the versatility required for integration into any type of application.
---
Security to keep assets and operations safe
EMR4 offers the necessary security to keep your fuelling assets safe. With a proprietary operating system and optional settings to prevent unauthorized access, the EMR4 eliminates tampering and theft and keeps track of every drop of fuel. Until authorized by built-in password protection or through a peripheral security device, EMR4 will not allow a delivery without proper authorization, protecting your bottom line.
---
Key Features
Dual Register Head System - Simultaneous operation with one IB box.
Global Weights & Measures approval for installation anywhere in the world.
UL, ATEX, IECEx certified.
Class 1 Division 1 certification for approved installation in all mobile and stationary applications.
Built-in USB for easy, 3-step software upgrades. Software upgrades continuously available on veeder.com at no charge, assuring your system can grow with your needs.
Two RS-232 communication ports for easy access to data and/or remote control.
Built with integrated Wi-Fi for future wireless accessibility.
System design is adaptable to all meters.
Optional Electronic temperature compensation
Currency and volume Preset Deliveries.
---
Specifications
Approvals
World-wide weights and measures approval
Certifications
UL, ATEX and IECEx approved
Safety Rating
Class 1 Division 1 – Approved for both stationary and mobile applications
Communication
3 I/O Com Ports (RS 232/485)
Built-in Wi-Fi for future wireless accessibility
Networking
Daisy Chain up to 32 Register Heads in one network
Temperature Rating
Display Head: -40° to 60° C
Calibration Type
Single or Multi-Point Calibration for exceptional accuracy