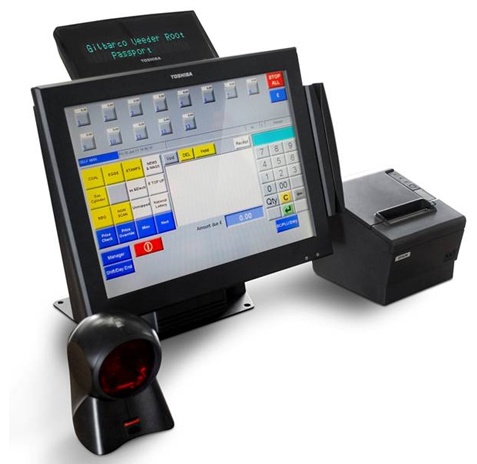 One station, one control point
Optimised for the fuel control and management of small shops
Highly modular and customisable
Unrivalled reliability
Request a Quote
Brochure (PDF)
With an installed base of over 10,000 sites, Passport Europe defines the standard for controlling the fuel retail site. It directly controls cash registers, outdoor payment terminals, dispensers, ATG consoles, and price poles. Passport Europe registers all on-site refuelling and payment transactions, and provides reporting, reconciliation support and full management functions needed to run a successful business.
Increase volumes
With Passport Europe it has never been easier to accept a huge variety of payment methods including debit and credit cards, various branded fuel cards, as well as other closed loop cards and local accounts.
Cards are accepted both for post payments at the cash register, and for pre-authorizations at the outdoor payment terminal. With Passport X it is possible to extend your hours of operation to include periods where your site is unmanned (e.g. at night) through a flexible management of outdoor payment terminals.
Enhance customer loyalty
A powerful tool for improving customer loyalty is enabling a dedicated payment method for a single site or for your entire site network. Passport Europe can manage local accounts as well as provide solutions for network card acceptance. Existing loyalty programs are also easily integrated into the sales process for an even better experience for your customers and site operators.
Gain market share through offer segmentation
The forecourt can be easily segmented according different service models thus addressing each of the valuable customer segments in your area.
Forecourt control and fraud reduction
Each event occurring in the forecourt is shown on the cash register screens and the exact amount collected from the dispensers can be transmitted to the card terminals avoiding any possible typing error or misuse during the sale process.
Complete reporting allows fine reconciliation and immediate evidence of theft and losses.
Automatic Tank Gauging systems are also integrated to improve the reconciliation and loss detection capabilities and feed your logistic processes.
Facilitate P&L and accounting
All movements relevant to the profit and loss are tracked to feed accurate reporting and monitoring of the site's business. Real time site transaction data is also available for a seamless integration with any third-party accounting system.
Highly modular solution
Passport Europe is totally scalable and offers several optional building blocks to adapt to every forecourt and business model.